Lost seniors riddle start of season; young players develop for future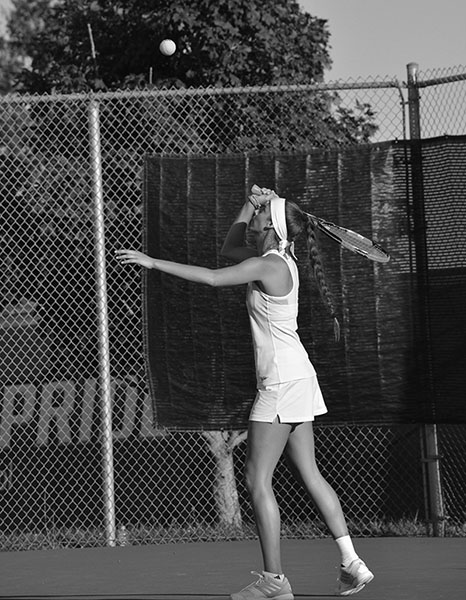 Hang on for a minute...we're trying to find some more stories you might like.
Girl's tennis has had an interesting season so far this year.
Though the 2-7 record isn't impressive on face value, much has been accomplished for a team composed of just one senior and a sophomore class outnumbering juniors.
Jakob Estep, the head coach of girl's tennis, has expressed that this season was for the development of the young team.
"Their future is bright; they're a very positive and coachable group," Estep said.
Sophomore Francesca Klosener enjoys the growth involved in being a part of a new team. "I'm definitely challenged by playing against people of different skill levels," Klosener said.
"A great challenge we have is working together despite tennis being an individual sport," junior Grace Allen said. "I appreciate having everyone there and all work together for one goal," Allen said.
The challenge is not the primary attraction that the ladies share. Though "Having Heart" is a prominent expression, they do a good job in having fun.
"Everyone gets along and it's fun when we're all together," Klosener said.
One can mistake the novice tennis players for being too lighthearted, but the next few seasons may bring fruits for their labors as experience settles in.