Students at South participate in nationwide walkout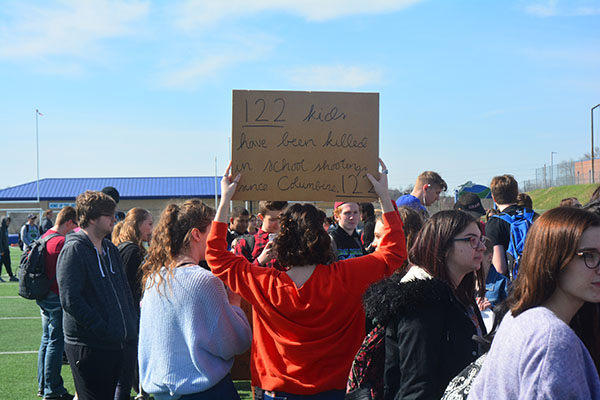 Hang on for a minute...we're trying to find some more stories you might like.
On the 19th anniversary of the infamous shooting at Columbine High School, students nationwide joined forces in a school walkout in a form of gun control activism. Blue Springs South High School was one of the many schools all over the country that had students participate. Roughly 100 students from South walked out of school at 10 a.m. in order to stand out on the football field and take part in chants and hold signs in favor of action to improve school safety.