ROTC cadets march to memorialize Bataan death march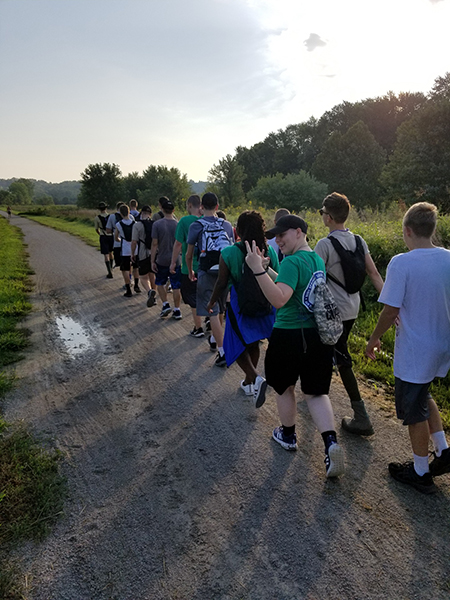 Hang on for a minute...we're trying to find some more stories you might like.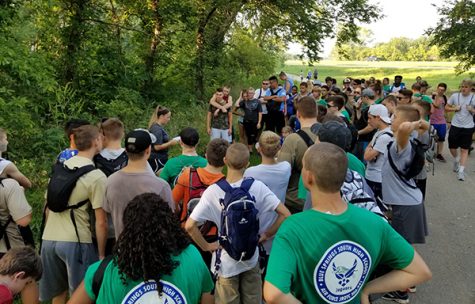 By Amy Pacas
Reporter
On Saturday August 25, 70 cadets walked in the Bataan Death March Memorial Hike on Little Blue Trace Trail.
The Bataan Death March was a 70-mile walk that Filipino-American soldiers were forced to tread by Japanese military. On April 9, 1942, 76,000 war prisoners were marched through the desert on a 5 to 10-day hike where 3,000 of them would die. The prisoners weren't fed, given water, beaten, shot, bayoneted, and beheaded for the amusement of the Japanese. They marched all the way to Camp O'Donnell where countless more were killed.
The cadets involved on Saturday walked a 14-mile hike over the course of five to six hours. Some cadets got sick from the heat or minorly injured on the way.
"It was difficult, even for the raiders," sophomore cadet Jordan Sheppard said. "It was really hot and exhausting for all of us." They had parents and other helpers set up at every mile or two with water, fruit, and first-aid kits.
The walk was hard for everyone in different ways. When asked how she felt about the walk Sheppard said, "It was fun to be around friends and everything, but then you remember what the walk is for and then the mood turns solemn."