Students donate to food drive for Community Unity Week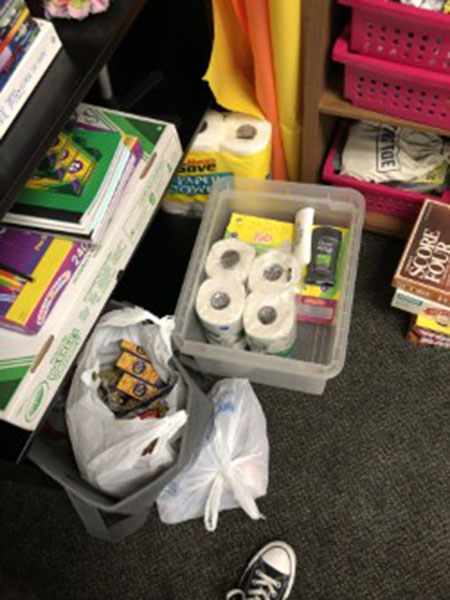 Hang on for a minute...we're trying to find some more stories you might like.
By: Madison Preuett
Reporter
This year once again senate has organized a community unity food drive to go along with the Blue Springs vs Blue Springs South football game.  
The sponsor for senate, Susan Bubalo and Senate president Courtney Cook, both said that the reason and purpose behind why the school does a food drive every year is to give back to the community and help those who need these items right here in Blue Springs. Courtney cook said that the food drive "brings Blue Springs together."  
Bubalo added that "the food drive normally last about 6 months of food and supplies." 
The food that both schools donate will go to a non-profit organization called Community Service's League and with assistance of the food pantry, the service has provided food and other assistances to local comminutes since 1916.  
The senate this year is doing a "Bingo Board" for each fifth hour class. How this works is that each fifth hour class will get a "bingo board" of items they will have to fill out. Each time a class fills out a row they will get thier class put into a drawing for a donut party. For example, if one class fills out five rows, they get their name put in the raffle five times. If a class gets a blackout they will earn a lunch and their name put in the donut raffle.   
Blue Springs South has beaten Blue Springs in the food drive every year. The senate intends to keep this streak by making the goal around 4,500 items all together. Courtney cook says this is "more than last year but hopefully this is an easy goal"