Jerome becomes superintendent after 2020-2021school year
By Emily Wilson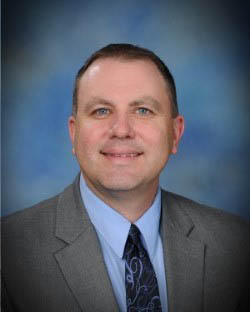 Assistant Editor
As of the 2021-2022 school year current Assistant Superintendent Bob Jerome will take over as the superintendent after the retirement of Paul Kinder.
According to a press release by the district, Jerome says he is not only thankful but excited to learn more from Kinder and to work with the staff and students to continue the "tradition of excellence in the Blue Springs School District."
Board of Education President Dale Walkup says he has "the utmost confidence" that Jerome is the right person to lead the district for the future.
In his 20 years in the district, Jerome has worked at BSSD Central Office as an assistant superintendent, Blue Springs High School, Brittany Hill Middle School, Delta Woods Middle School, and Paul Kinder (formerly Sunny Vale at time of employment) Middle School, as well as an elementary school summer school principal. He has worked as a teacher, coach, assistant principal, associate principal, and head principal.
Prior to working for the district, he is also a Blue Springs High School graduate of 1996. He attended Northwest Missouri State University to receive his bachelor's degree in secondary education. He then transferred to Central Missouri State University to receive his master's, and lastly attended William Woods University to earn his doctoral degree.
"Dr. Jerome has a student-centered mindset and a dedication to providing an exceptional education that will enable our students to transition into productive, community-minded citizens," says Katie Woolf, director of public Relations for BSSD.