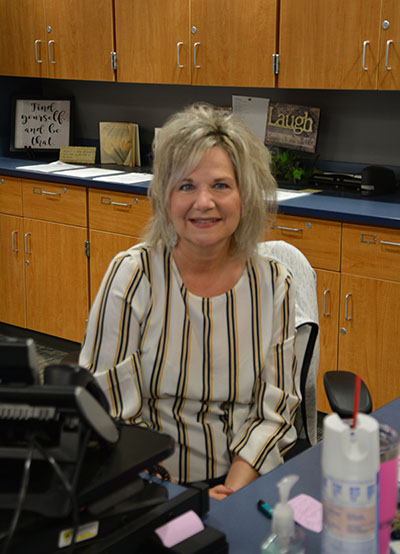 By Shyia Patrick 
The Jag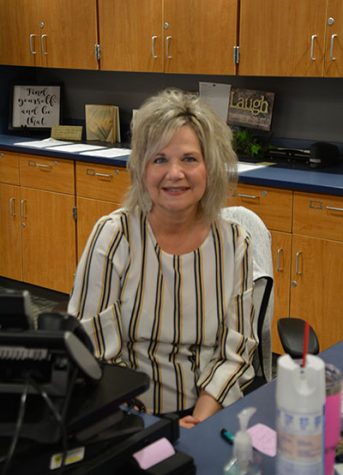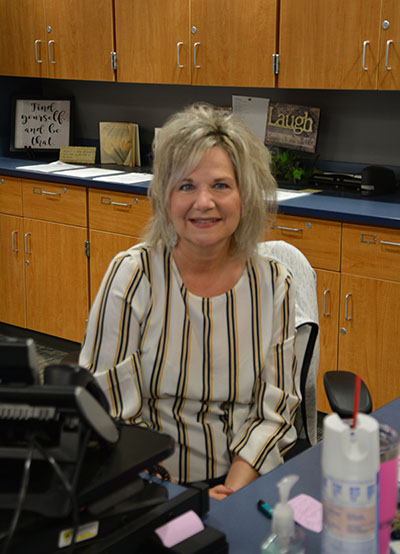 This year, South has several teachers and staff members retiring. Among those retiring is one of South's administrative assistants, Patty Burns.
Burns has been working in the counseling office for Blue Springs South for 24 years.
"I just feel like I have the years in, and my grandson is here. It's a hard decision, though but I still, regardless of how long I work here, love the people that I work with. Certain things have contributed to it, and it's especially hard when you like your job and the people that you work with," Burns says.
The counselors who work alongside Burns all appreciate her and all had good things to say about her. One of South's counselor, Danielle O'Donnell, had a few other things to say about her.
            "I've been here for 16 years and I don't remember South without Patty being here. In this office, it's hard not to be close. Our team works so closely together, and they help us. We don't do a lot outside of school, but there are times where we go and do things together," O'Donnell says.
Everyone in the counseling office sees Burns as a kind and very giving person. She has worked hard during all her years at South and can get almost anything done that is asked of her.
"She is so friendly, and she makes everyone feel welcome. She is a person who would do anything for anyone, she is just a very bubbly person. She has introduced people and they've gotten together and gotten married or are getting married. She just does it all." Counselor Danielle O'Donnell says.
South has not only impacted Burn's life, but her as a person.
            "It's made me want to be a better person and you have so many interactions with the students. It just makes you want to be a better person, to be a good example." Burns says.
Burns will definitely be missed up in the counseling office, and she will miss it herself.
"Oh my goodness, I'll miss everything about her! There are things that she knows that I know that we're going to be like "Patty would have known that." When a question arises when she leaves." O'Donnell explains. "Her positive attitude and caring nature, all of that will be missed a lot."
"I'll miss the interactions between all the staff and the students. I'll miss checking in on them and seeing what's going on. I'll also miss watching the students grow up and mature and seeing what their life plans are," Burns says.
Burns does not plan to move to a new school district to continue being a counselor but does have plans for once she has officially retired this year.
"I am going to watch my grandson a couple days a week, and I have a friend who sells real estate so I'm going to help her while the market is hot. I'll also do a little more traveling," Burns says.