Soccer hindered by various injuries through the year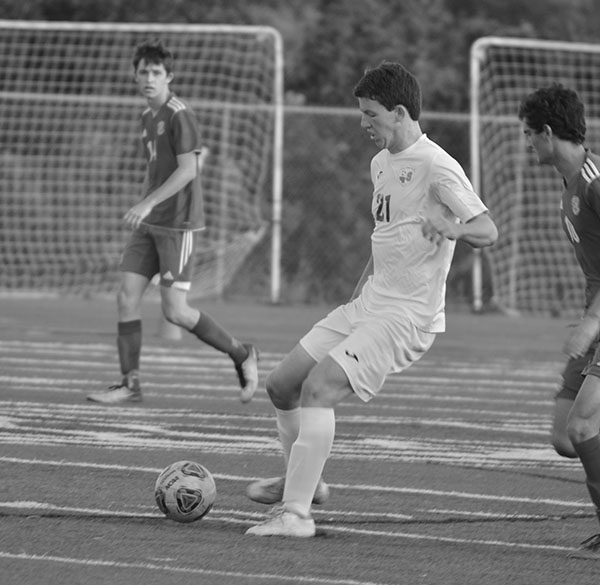 Hang on for a minute...we're trying to find some more stories you might like.
This year's boys soccer team has the potential to compete with everyone they play, but because of a myriad of injuries it will be a monumental challenge to build on previous years' success in Districts.
The Jags have suffered many injuries this year that have crippled their ability to put the ball in the net.
Junior Brett Vaughn explains how the team's injuries affected the offense.
"We've had some key players out such as Bryce Millican," Vaughn said.
This week the boys have their health and Keavin Hart and senior Tommy Johnson back. Monday night they pushed through to take down Lee's Summit West, an accomplishment never before done in Vaughn's career at South. Vaughn explains the significance of that win.
"In my time at South we've never beaten a Lee's Summit school," Vaughn said.
The ultimate goal of the Jags is to once again win Districts and move on to beat Rockhurst in Sectional play.
"We lost to them earlier in the year and we play them really competitively and now we have our goal keeper back so we'll be even more competitive," Vaughn said.
Coming off of a huge win against Lee's Summit West this week, the 3-8 jaguars plan on picking things up and taking down Rockhurst and reclaiming their district title that they have worked so hard for.
The boys look to finish out their season strong in their remaining games and the school and all the super fans are ready to cheer them all the way to the goal of a district title.