Food pantry available to any students in need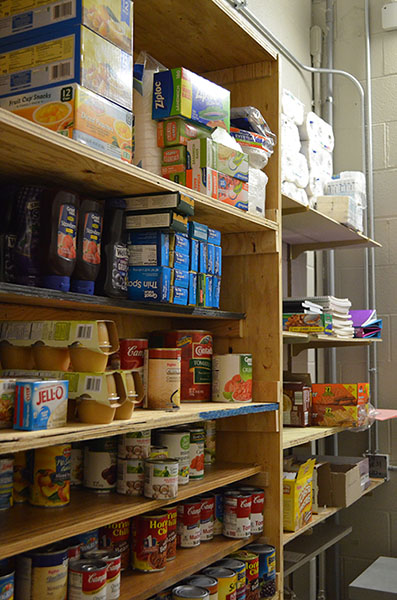 Hang on for a minute...we're trying to find some more stories you might like.
By Mahquiya Davis
Reporter
Editor's Note: This story has been corrected to include the correct number for texts to the food pantry.
Have you ever been in a situation where you needed help but you were too scared or too embarrassed to ask? Or maybe you just didn't know who to ask. Well at South, there's a convenient program going on called the food pantry.
"The food pantry is for students who need support and maybe a little extra help and it also enables us to give students at south and their families access to a variety of things they may need such as basic toiletries, laundry detergent, various foods, and paper products." Carlee Martin, head of the pantry said.
There are plenty of ways for students to get assistance. Talking to a counselor or a trusted teacher are one way, and if someone is too embarrassed or really uncomfortable or just too plain scared to talk to someone, they may text @bsspantry to the number 81010 and you will get a text message telling you a locker number that will have your backpack in it. Students can pick a backpack up whenever they want.
If you're looking to help, the pantry is always accepting donations. There are drop off boxes in both offices and you can take your donations to the actual pantry room. Currently the pantry is in need of non perishable breakfast foods, boxed foods, canned fruit and vegetables, snacks (such as crackers, granola bars, pudding, and jello), personal hygiene items, laundry detergents, dish soap, and paper products.
The pantry is looking for new ways for students to be able to interact and help the others who are in need. Do you have an idea of ways the pantry could improve and better help the ones in need? Let Mrs. Martin know down in room 301.