Sophomore thrives in gymnastics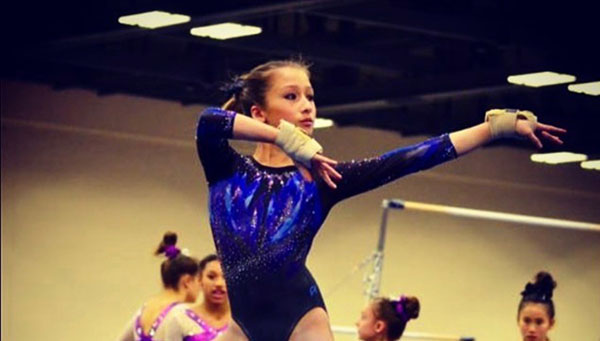 Hang on for a minute...we're trying to find some more stories you might like.
Sophomore Sophia Studdard is a level 10 gymnast at Fuzion Gymnastics and Youth Fitness Center.
Studdard has been a gymnast since the age of two and plans on continuing through college. She started out in a mother-and-daughter class at GAGE and continued to go there for 12 years. She transferred to Fuzion three years ago.
Studdard has a passion for gymnastics, and her favorite event is floor. She loves being able to perform and express her dances.
"I love being able to show off my dance routines on the floor," Studdard said.
A memorable moment throughout her years in gymnastics was when she qualified for a major competition.
"Something that was memorable would have to be when I made Western my first year," Studdard said.
Gymnastics has been a part of Studdard's life for thirteen years and she has stayed committed the whole way. She practices Monday through Thursday from 2:00 p.m. to 7:30 p.m. every day and goes for practice on Saturday mornings from 8:00 a.m. to 1:00 p.m.
Studdard plans on continuing gymnastics in college and is hoping to receive scholarships.
"I am hoping to get a scholarship and currently I have a couple of colleges looking at me," Studdard said.
Competition season has started up for the year, and Studdard has her second meet coming up this weekend in Indianapolis. During the season things can get hectic because of all of the traveling done throughout the season. One of the coolest places Studdard has traveled to for competition was Hawaii. She will be preparing for not only her meets, but for the biggest competition in the season, which is Nationals.
Studdard has been doing gymnastics for most of her life and one of her favorite parts about it is being able to continue to learn and perform.
"My favorite part about gymnastics is that there are so many different skills you can do and learn. Once you get to a higher level you can basically meet the requirements and then do whatever skills you like. This also allows you to always have a backup plan," Studdard said.