BSSD superintendent set to retire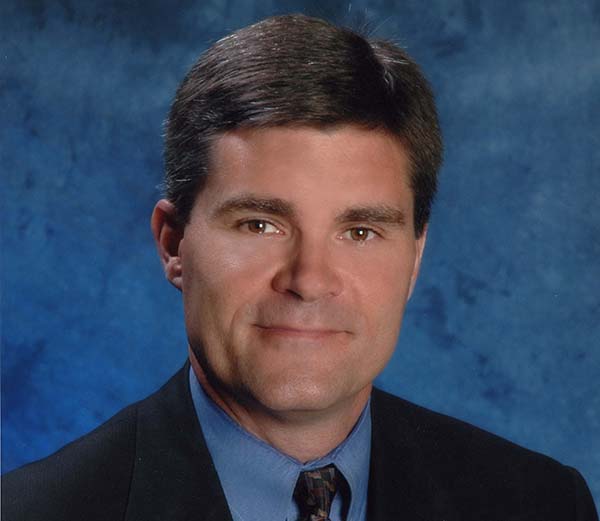 Hang on for a minute...we're trying to find some more stories you might like.
After spending four years as the Blue Springs School District superintendent, Jim Finley has decided to retire at the end of this school year.
Finley has been the superintendent since 2014, but he has been in the district for far longer. This year was his 24th year as a member of the district. Finley began in the district as a teacher and coach at Blue Springs High School, and slowly climbed the ladder to the position he's earned. He became assistant principal, then principal, then assistant superintendent, and then superintendent. After all this time he's decided that it's time to step away from what has made him who he is today.
"I've had some great experiences, and I just thought that 24 years is a long time, and everything is going well. It's a good time to step away. It's time for me to see what my life is like outside of the Blue Springs School District," Finley said.
Finley has no plans for his retirement, but one thing is for certain.
"I don't have specific plans yet, I'll see what pops up, and what may be of interest. But initially, I'm just going to take a step away and take a deep breath. I definitely plan to get better at golf, immediately," Finley said, "I have somewhere in my mind, that I would like to write a book someday."
In Finley's time as the district's superintendent, the district has been successful. BSSD has received a nearly 100% APR in each of the last three years, and various schools in the district have won awards and received honors of high esteem. Finley takes credit for none of it.
"To be as successful as the Blue Springs School District has been, you have to have the best staff. The quality of the people we work with is what has made all the difference. Here we are fortunate enough that the people that work with our kids are absolutely the best in the business. When you have that, it really doesn't matter who the superintendent is. That's what stands out to me," Finley said.
Finley's successor is his predecessor. Paul Kinder will be returning as the superintendent of the district. He has signed on for a three year contract with the district. Finley has learned from Kinder and looks forward to being able to pass the torch back to the man who passed the torch to him.
"I learned a lot from Dr. Kinder, and observed how he went about the job. He's a very smart man, and he knows the district extremely well. The transition will be seamless, and the district will continue to thrive under his leadership, and I'm sure there will be some improvements as well," Finley said.
There are two issues approaching for the district. Dave Falk, president of the Board of Education, recognizes these approaching issues, and looks onto them with a positive outlook.
"One of our main focuses coming up will be the transition between the superintendents," Falk said, "A problem that is more long-term is the district's budgeting."
Finley also said that budgeting will be an issue for the district in the coming years.
"The revenue picture is going to have to improve, and our community may be asked to step up and help with that at some point," Finley said, "The main thing that we have control of in the school district is the tax levy. So, the last time there was a levy increase was in 2003. The possibility of that continues to be a part of the conversation here, because it definitely needs to be addressed in the near future."
Knowing he only has a couple months left, Finley looks back on his time with the district in a positive light.
"The district has always been very good to me, and I want to make sure that I am good to the district. There's not going to be any slacking off in the coming months, and at the same time there is planning for the future that needs to take place. I know that I will have some input on those decisions, but I won't be the driving force in those decisions, and that's the strangest feeling, but that's the way it should be," Finley said.
While Finley is parting ways with the district, he left words for Blue Springs South specifically.
"Blue Springs South's a very special place. My building administration experience was with Blue Springs, and I had 11 years of wonderful experience there. But when I came over to central office, I got to know that Blue Springs South is a very special place. And I want the students here to recognize that. All I know is that we have the two best high schools in the state right here in the Blue Springs School District," Finley said.