Junior commended for leadership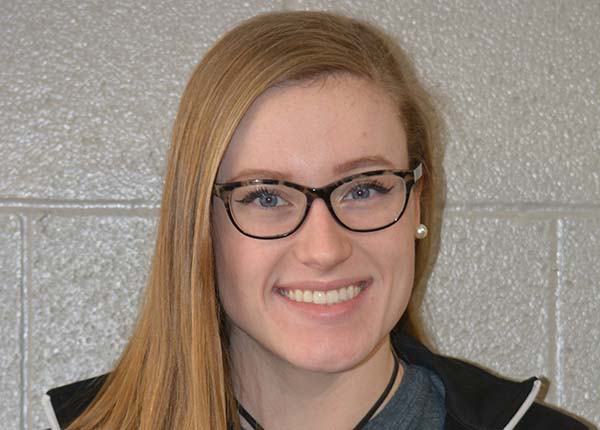 Hang on for a minute...we're trying to find some more stories you might like.
Junior South athlete, student, and leader Gabby Fournier was named the January Student of the Month.
Fournier is honored for her involvement and leadership in track, swim, Fellowship of Christian Athletes, Youth Advisory Council, and other activities.
Stephanie Ladd, the teacher who nominated Fournier, explained why she is deserving of the award.
"Gabby Fournier is one of the most outstanding young women I know. Gabby works hard at everything she does. Whether that's her academic work, in the pool, or on the track, Gabby always gives 100% effort," Ladd said.
Additionally, Fournier is recognized as a leader in her activities and class. Ladd summarizes her leadership.
"In class, Gabby is a natural leader in small groups. She's friendly with her fellow students as well able to keep groups on task to finish assignments," Ladd said, "In the pool or in track, Gabby sets an example of doing your best for your teammates. What I appreciate most about Gabby is her big heart and kind spirit."
Along with the nice parking spot, Fournier said her favorite part of receiving the recognition was how all of her teachers congratulated her and made her feel good about herself
Fournier explains the meaning of being named Student of the Month.
"It feels really good to be recognized by my teachers and to be congratulated. It's nice to be recognized for hard work in school and sports." Fournier said.