Freshman receives a solo State Championship in dance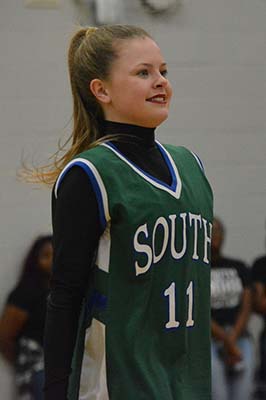 Caeden Smithpeter, Online Editor
March 23, 2018
Two weeks ago, the Touch of Silver Dance took home two trophies and a State Champion.
The team competed in two categories: Mix and Precision Dance. The team placed third in Mix and fifth in Precision Dance. Freshman Ella Phillips placed first with her solo and is now a state champion.
"I was so ecstatic and happy. I have worked so hard and my hard work has paid off, I also want to thank Mrs. Ray for being there for me and helping me become a better dancer," Phillips said. The team is led by captains seniors Cameron Krska and Michaelyn Horsch. Horsch is bittersweet about her high school dance career ending.
"I have been on the team for four years and its bittersweet that its coming to an end. I will miss the family dynamic, they will be my sisters for the rest of my life," Horsch said.
The team is led by six seniors: Emma Anderson, Sofia Bennett, Michaelyn Horsch, Cameron Krska, Brianna Parker, and Allie Widick.
Senior Sofia Bennett hasn't been able to dance all year after being in a major boating accident in July but she was cleared to dance for State.
"I am praising Jesus that I got to dance at State but even more thankful that I got to dance with my sister one last time. I am feeling bittersweet knowing I will be watching from the audience now than being on the floor with my sister," Bennett said.
Coach Shelli Ray was very pleased with the team's accomplishments.
"I am so proud of how far our team has improved this year. This group of girls really worked hard and their hard work payed off," Ray said.
The Touch of Silver Dance Team are done dancing for the year with their banquet this month and tryouts for the 2018-19 school year next month.