Get to know the staff members in the activities office
*Editors Note: This story has been updated from the printed version.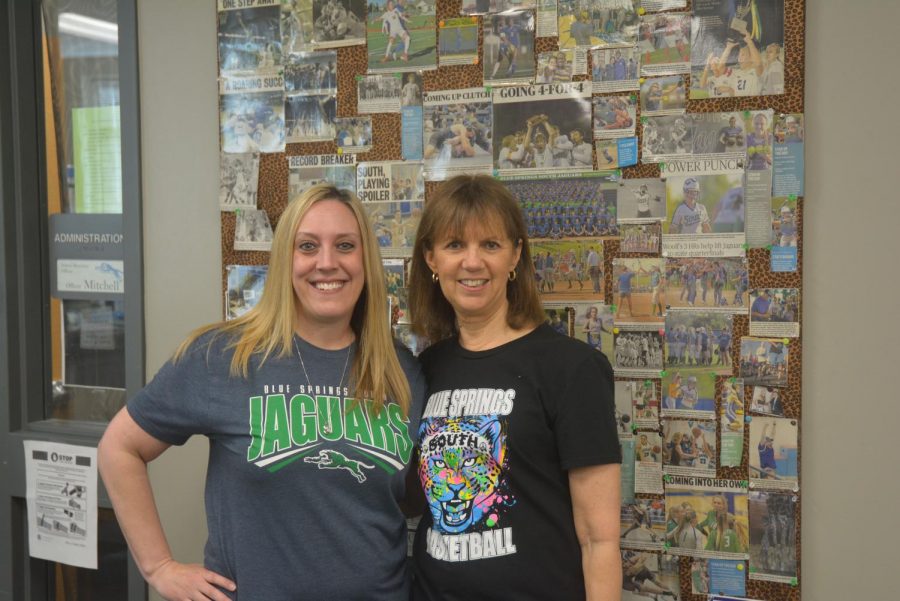 Caeden Smithpeter, Online Editor
April 27, 2018
There are many amazing staff members here at Blue Springs South.
Pam Hahn works in the Activities Office and has been here since 1995. Jen Kane works with Associate Princi5al Doug Mattson and has been here since 2011.
"A lot of people don't realize that before I started working here, my mom actually worked here with Pam and now I'm here," Kane said.
Hahn and Kane both have many duties for their jobs.
Besides their jobs, Hahn and Ken both love working with kids.
"I used to run a daycare before I started working here and I feel I've always had a bond with kids," Hahn said.
Senior Eden Tolliver said that aiding in the Activities Office is one of the highlights of her senior year.
"Pam and Jen are amazing people, and I know that even if I'm having a bad day, aiding in the office with them always makes me in a better mood," Tolliver said.
Kane is responsible for helping with graduation, and other things.
"A lot of time and effort goes in to the last few weeks of your senior year. It's very stressful but I wouldn't change a thing. I have to get grades in, so I know who can graduate. I have to plan the senior breakfast, I also have to make sure all of the diplomas are correct," Kane said.
Hahn and Kane are highly talked about by many students and have made many impacts on not only on students but their fellow colleagues too.