South Chamber Choir to perform at music educators convention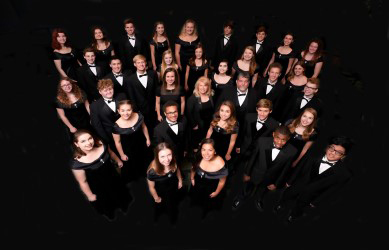 Hang on for a minute...we're trying to find some more stories you might like.
By Arty Mayo
Reporter
On January 24, The Blue Springs South Chamber Choir will perform at the Missouri Music Educators Association State Convention at the Tan-Tar-A Resort in Osage Beach.
This is the second time for Chamber Choir and third time for a South choir to perform at the convention of Missouri music teachers.
"This is a huge honor for this group. It It is the highest honor a choir in Missouri can receive," says Jason Bean, choir director.
The Chamber Choir will perform the Monday, Jan. 21, at the Adam's Pointe Conference Center as as send off to Tan-Tar-a. This performance starts at 7 p.m. and is free to the public. This is also a combined concert with the Blue Springs Orchestra, which has also been selected for performing at the convention. Each act is roughly 25 minutes.