Phones become distraction to students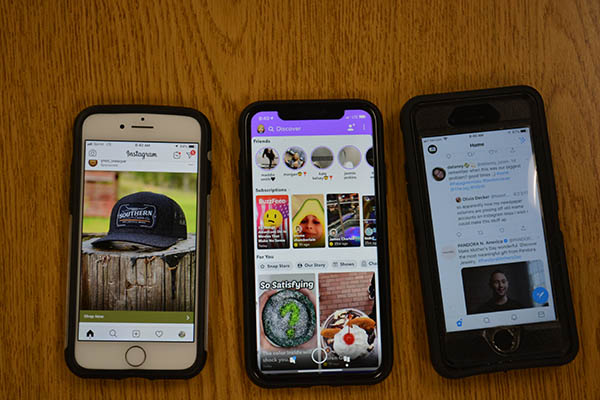 By Quinton Robertson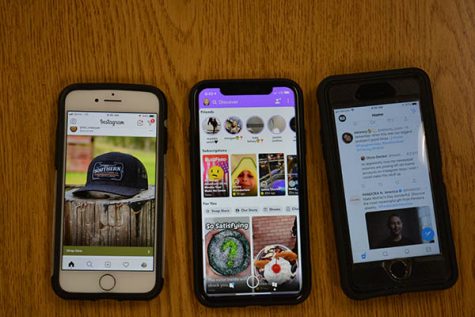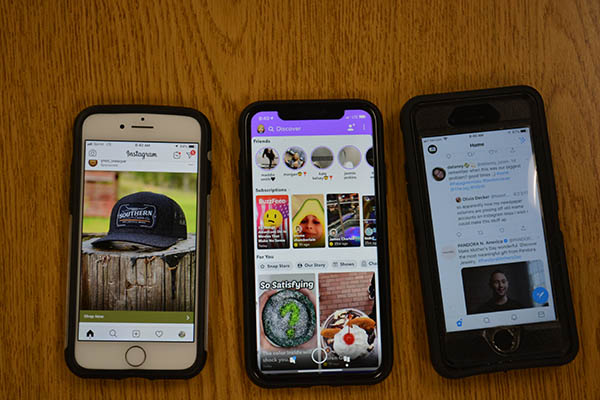 Photo Editor
Students seem to get distracted by their cell phones throughout the day. I believe that teenagers, including myself, use their phones more than they should. Students with iPhones can see how much time they spend on their phone each day and what apps they use the most.
Senior Grant Geren has been on his phone for about 4 hours a day using 53% of  that time is on Snapchat and 24% on Instagram.
" I'm on my phone quite a bit throughout the day," Geren said.
Junior Georgia Davenport spends around 4-5 hours on her phone each day. Almost half the time she is either on Snapchat or Music.
" I was more relieved when I saw that I was on my phone 4-5 hours a day, because honestly, I thought it was more. Rethinking about it right now, seems right," Davenport said.
Sophomore Logan Shields is usually on his phone for 7-8 hours a day, 60% of the time on YouTube.
" I was surprised when I saw much time I spend on my phone, I guess you don't really think about that kind of stuff when you are using it."
Using these statistics we can all have an idea on how much social media impacts our lives.
" I'll admit it, I get distracted all the time. I lose focus and it's hard to regain that focus. I sometimes think about how much better my grades would be if I spent just a little more time off my phone and pay attention," Shields said.
Sophomore Gabby Findley says that during the day she will get on Snapchat now and then, but as she gets ready for school she watches YouTube.
"I would say that I am on my phone more than I probably should be, and it impacts my life a great amount.
Teenagers need to find that happy medium where they can be on their phones, but also have time to focus on school, or spend time with their families, or whatever it is that distracts them.
Social media impacts everyone's lives, whether you know it or not. Doesn't matter where, for example, at school disrupting you and others from learning, or being on your phone while driving. We all know how that can turn out. If you have to be told to put your phone away more than once in class, than that's a problem. Other signs include disobeying a teacher just so you can send a text message or a picture on Snapchat and students walking slowly while on their phone and running into their peers. You can't go 2 minutes without being on your phone.