Staff spotlight: Kory Lower
By Quinton Robertson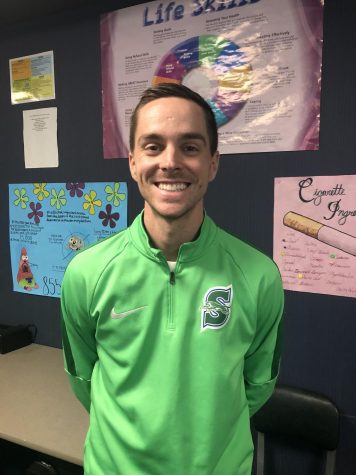 Design Editor 
Kory Lower teaches physical education.
Where did you go to high school and college?
"I went to Blue Springs South, and I graduated from Missouri State." 
What was your favorite part of high school?
"My favorite part of high school was being involved. I was involved in sports and clubs like basketball, senate, and track." 
What has your time at South been like?
"It's been good. It's fun to be back and be on the other side of things. I'm finally in the building where I'm coaching at."
What is something you would want students to know?
"I would say be thankful for what you have here at south and find things to get involved."