South student enlists early in the Army Reserve
By Quinton Robertson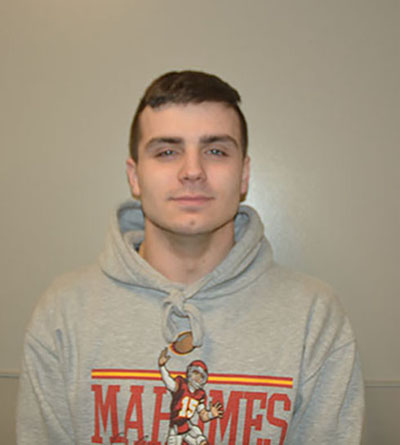 Design Editor
Junior Landon Kovac has started his five-year plan to join the Army Reserve.
He will ship out for basic training in Fort Jackson, South Carolina at the end of May. Kovac will be there for more than nine weeks. He will then come back and train with his reserve unit for 2 days a month. When he finishes high school he will then go to advance job training for over 8 weeks.
Job options are given based off the ASVAB Test.
"I chose my job based on my interest and distance of the reserve unit. I chose 92Y, which is a Unit Supply Specialist," Kovac said.
After he picked the job he preferred, he then had to pick a day to go to Kansas City Meps to enlist in the military. When he arrived, he signed a contract for 6 years in the army reserve and then 2 years where the army can ask him to enlist in active or sign another reserve contract.
"The army offers many life skills that will make you a better civilian and soldier that you can practice every day of your life," Kovac said.
Kovac is looking forward to helping his country.
"You become a part of something greater than yourself and you get to serve your country with pride," Kovac said.
Kovac has a couple different emotions about enlisting in the army.
"I'm nervous and excited. I know it's going to be one of the hardest things I'll ever do, but It's something I've wanted to do since I was little, so I'm ready to make dream come true," Kovac said.