Jaguar Pride adapts to Covid restrictions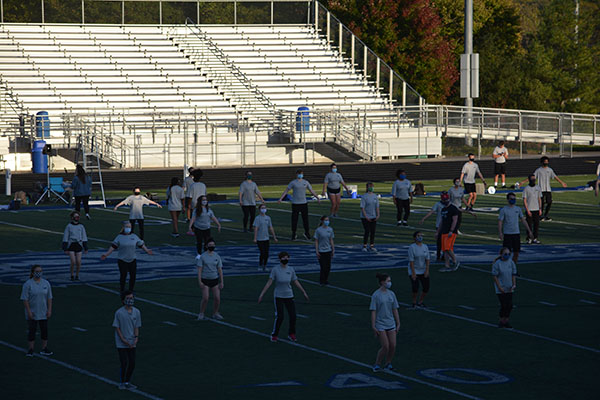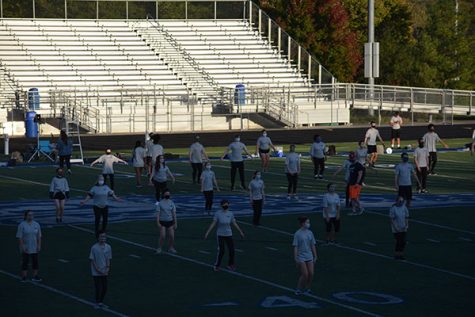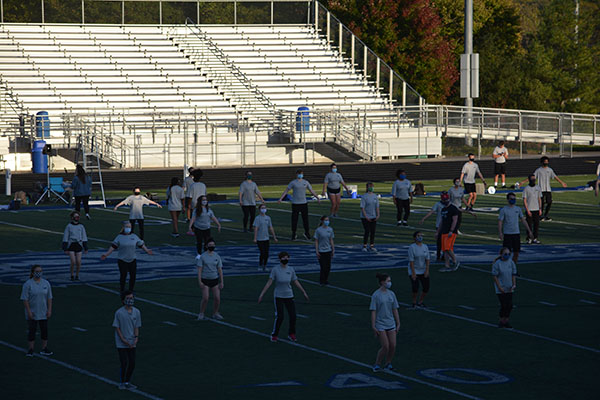 By Shyia Patrick
The Jag 
As the school year begins to kick back up, so does Jaguar Pride's 2020 fall season, but this time it is a bit different.
With the Covid-19 pandemic, the band is having a much different season compared to normal. Due to the pandemic, the band will not have a competitive marching season. This announcement came to the band during their 5-9 band camp over the summer, and it upset a majority of those participating in this fall season. Regardless, they continued learn a show to give experience for freshman and new underclassmen and to have at least some sort of season for the upperclassman.
How the band will be doing their season this year differs drastically from previous years. They have been learning a show with the help of the band director, Ken Hansen, and other staff. With so many kids on the field at once, the 6-foot social distancing is enforced the entire time they are down on the field. Masks are also required any time students go on and off the field and when close to other band members. Each student has their temperature taken at the beginning of every practice and are asked standard heath questions in order to keep them and others safe. When at work learning their show and practicing, the band works hard all while keeping their 6-foot distance between each student.
Senior Stella Genge talks about the season.
"I am very sad about not competing this season, but I know that it is safer for everyone that we don't. Trying to have a competition that is up to standard safety wise would also takes the fun out of it.
"Many students have voiced how upsetting it is to not be able to compete this season because they won't be able to achieve the same accomplishments, such as getting first place at a competition and traveling together with the band."
Sophomore Laela Pulley also voiced how she had been excited to see how we would do this season compared to last season but due to covid, it will not be the same.
Another thing about the season that the band will not be able to experience is Friday night football games. If you ever go to a game and look down towards the concession stand, you will see a stand full of the entire band playing and cheering on the Jaguars as they play their football game. At halftime of the games, the band sets up and performs their show for the large crowd to show off what they have been working so hard on. But due to the limit of people the district has allowed on the field at a time, the band cannot attend those games.
"Yes, I miss football games and it is kind of weird we aren't doing them because I miss cheering on the team too." Senior Makayla Feagans said.
This year, the band has gained many mew freshmen and underclassmen who have not marched before. Because of the much different season, they will not get the full experience of a regular marching season.
"This is definitely not how I would have expected my freshman season to go." Freshman Abbie Pacas says. Despite this, the band is trying their hardest to giving the newcomers a good first season to kick off their marching careers.
Despite the much different season this year, the band is making the most of it. They have gone and marched several parades around the neighborhoods around South and one at Voy Spears Elementary School and, of course, keep their 6-feet distancing rules in place. They also presented a show to parents on October 15th. That day was also the band's senior night for all the seniors marching their last season.