Group works to make sure all South students are heard
By Liv Edwards
The Jag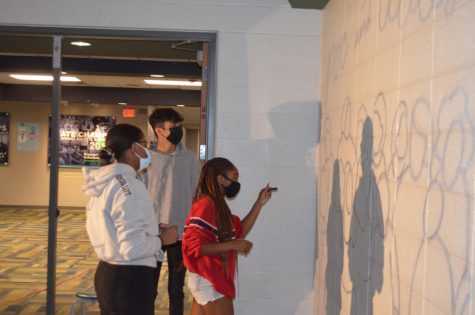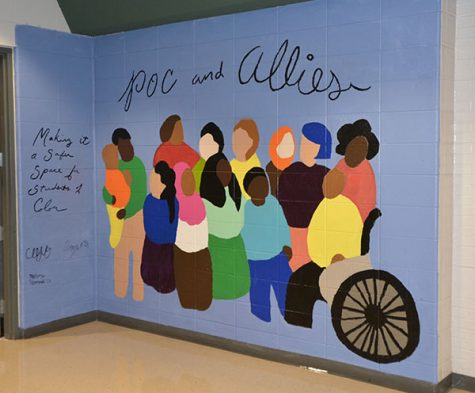 The students of Blue Springs South are ready to make a change. Many students have realized the racial conflicts occurring right here in our school and want to do something about it. Anaya Dewey and other students have started the People of Color and Allies Club to bring awareness to people in need.
This club was originally founded by senior, Anaya Dewey. Anaya realized that some of the nation's racial conflicts are also affecting her peers and other students.
"I started to see problems that were reoccurring within different students, within each school. So, I wanted to do something about it with a few other students. We wanted to make a point that we want representation for POC students. We want to start protecting them. We want people who are actively discriminating against POC students to be held accountable."
The club welcomes all students and even teachers who are interested.
POC and Allies club meets twice a month on Thursdays from 2:30-3:30. During the club, they have hard hitting discussions over topics and discuss how to bring awareness of other conflicts to the school.
"We recently had an Abuse Awareness week, where each day we talked about warning signs of abuse, domestic violence, sexual assault, and things like that to show support towards students who have experienced those kinds of things."
The club has already made such a difference to the school's environment. Just starting off, the club already has around 80 members, and more and more come to each meeting.
"Especially seniors, especially after what happened this summer, I knew a lot of students wanted to do something about it. But I had no idea that this many people would want to be involved."
Anaya also makes it clear to the members that there is no rank of authority. There is no one person in charge, no president. Everyone is equals in this club. There are 6 officers who oversee different categories, but they all help each other, and members are just as respected as officers.
One of the officers for the club is Makenzie Hammonds. She is the officer of organization. Her main responsibility is to plan activities and arrange details to make it happen. Makenzie has been the main leader in organizing the mural being put up in our school. The POC and Allies club has been working together with the art teachers in accomplishing this.
Hammonds says, "The purpose is just for every student to know that they are seen, wanted, and heard. It is a representation of our club and what our club embodies. And we want it to make a huge impact on students coming into our school.
Officer of Publicity: Anaya Dewey
Committee members of Publicity: Elizabeth Raulston and Kennedy Hecker
Officer of Organization: Makenzie Hammonds
Commitee members of Organization: Hallie Robinson and Naudya Hatch
Officer of Discussion Chiamaka Oligbo and Zain Mohammad
Committee members of Discussion: Naia Montgomery and Lily Benavides
Officer of Arts: Alayna Robinson
Committee members of Arts: Alex Noland, Linda Alviar, Marissa Mott, and Radwa Howlandar.
Officer of Communications: Aniyah Bryant
Officer of Advisory: Seniya Buron