Activities Office assistant retiring after 26 years at South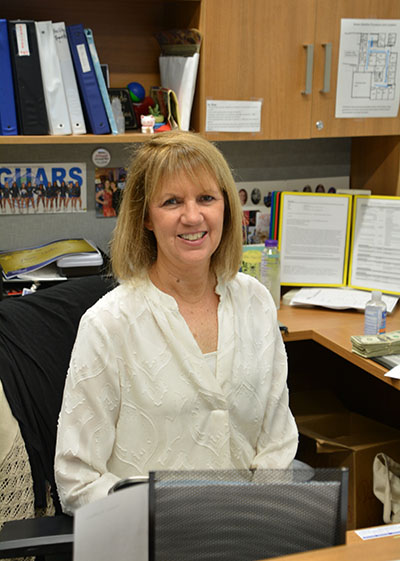 By Liv Edwards
The Jag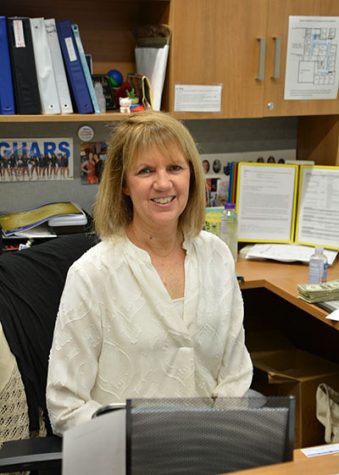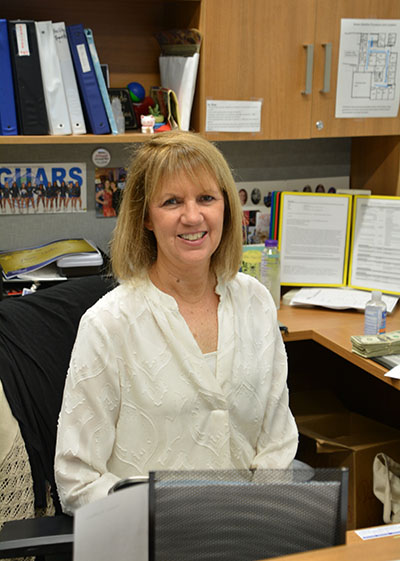 Blue Springs South's activities assistant Pam Hahn is retiring this year. After 26 years of her service at South, she believes the time for her retirement has come so she can focus her time with her family.
As the activities assistant, Hahn has many responsibilities. This includes handling payments, organizing sports and activity events, and providing transportation arrangements for all sports teams, clubs, and activities.
Hahn also is known for the personal relationships she creates. She is constantly creating a warm and inviting environment for the people around her.
One of the main purposes for Hahn's retirement is because she spends most of her time at South, while her husband has been retired for several years now.
"I love being here. It's been like my second home, actually probably my first home, I'm here more than my actual home!" says Hahn.
Even though Hahn has decided to take a step back to enjoy time with her husband and family members, it is still quite an emotional time for her.
"I will definitely miss all the people I work with and all the kids. That will be really hard. I'll really miss all the interactions with my office aides, that I've gotten to know over the years. So that's going to be hard not having those interactions."
Jon Grice, Blue Springs South's current assistant activities director, has been working with Hahn for nearly 9 years.
"She does everything, all the time. Any time we need anything done, it's usually up to Pam to get it done. She's the person that kids and staff, and everyone in between goes to about any issues or questions they have." he said.
They've grown to be quite good friends over the years, and Grice and other activities workers will miss Hahn's presence in their office.
Because of their friendship, Grice has a more personal feeling about Hahn's retirement.