South counselor retiring after 28 years in the district
Barb Legate started her career in the district as a science teacher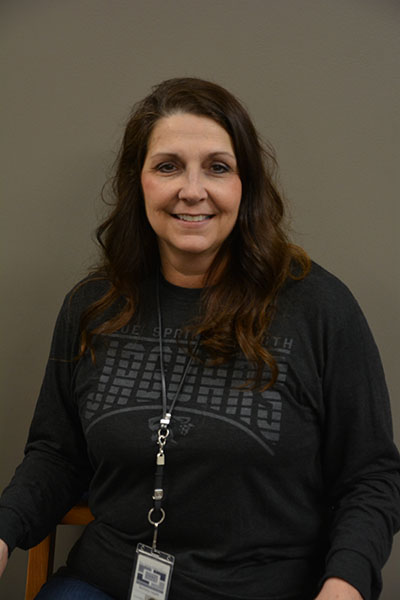 By Liv Edwards
The Jag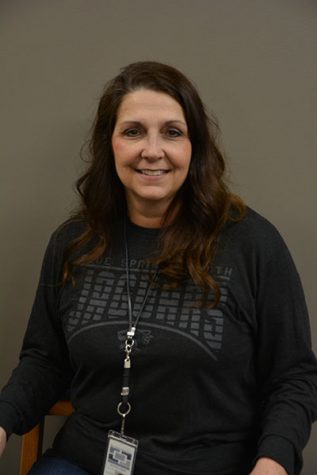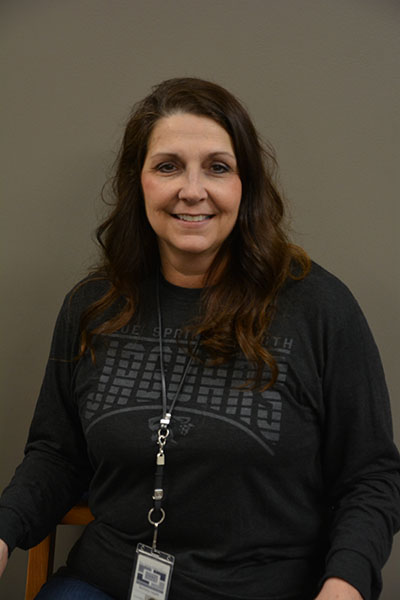 One of Blue Springs South's counselors, Barb Legate, is retiring this year after 28 years of service in the district.
Legate has been a part of the South staff since it opened: the 1992-1993 school year. She originally started off her education career as a science teacher, but left a few years later, and returned in 1996 with her counseling degree.
The role of a counselor involves many tasks, and there is no typical day of work for Legate. A day in Legate's Day can include "…things such as tracking student progress for graduation (working with students and parents to develop a plan for struggling academics), writing letters of recommendation, classroom presentations, test planning and preparation such as the ACT or PSAT tests, newsletters for families/students, college fairs, summer school promotion and enrollment, schoolyear enrollment, and many many more things."
Tracy Kempf, also a counselor at South, says, "As our department chair, she is a leader and our go-to person anytime we need anything. She meets with department chairs and administration of behalf of our team to ensure we are making the best possible decisions for students. She does all these things while also completing normal counseling roles and duties."
Legate and Kempf have worked as close co-workers for the past 4 years.
Kempf also says, "It is going to be very difficult to find someone like Barb to ever work with ever again. Not only is she a hard worker, but because she is so experienced, she thinks of every possible scenario when working on solutions. She is one of a kind, and she will be greatly missed by our team."
Even though Legate will miss the students, families, and staff, she is excited for her future in the Shawnee Mission District, where she will be a high school counselor at Shawnee Mision Northwest.
"I have a wonderful team in the counseling office, and I will miss seeing their faces every day.  They are like family to me, and it will be hard to say "good-bye" to them.  I will also miss being a Jag.  My own children attended South and had a wonderful experience so BSS will always have a place in my heart."