South English teacher returning to alma mater after 28 years at South
Shawn Schmelzle has taught English, coached multiple sports at South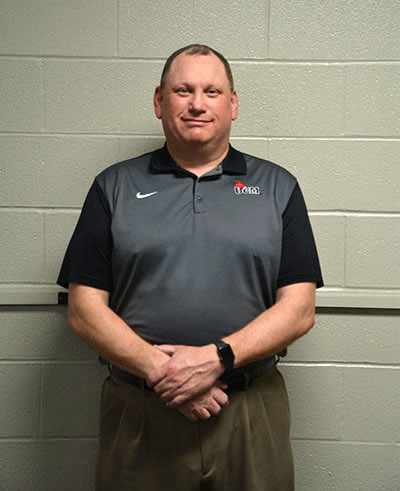 By Shyia Patrick
The Jag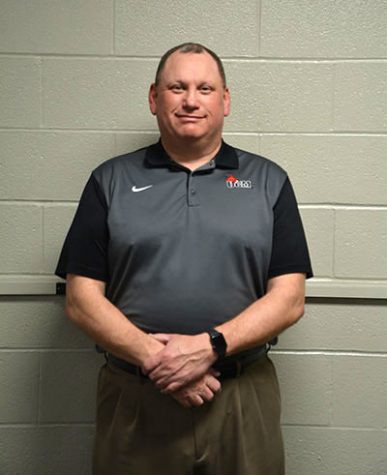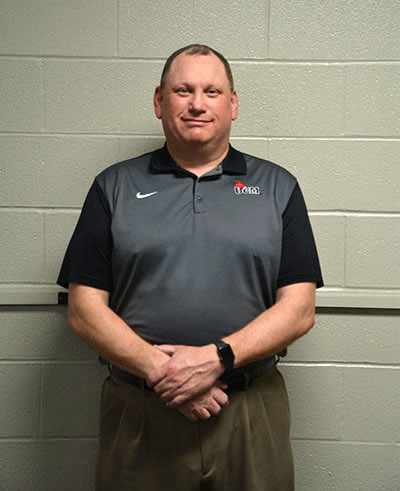 Longtime South English teacher Shawn Schmelzle is one of several retiring staff members this year.
Schmelzle has been working at South for 28 years and teaches English. He has taught all grades and most English classes, but currently works with seniors.
"I became a teacher because I have always been endlessly fascinated with language and stories. I came to South because they had just built a brand-new school and needed teachers and coaches," Schmelzle says.
Another one of South's English teachers, Chris Esch, is close friends with Schmelzle. The two of them met in the summer of 1999 but did not start hanging out until 2001 when he challenged the South faculty to put together a floor hockey team to play his visiting Canadian family.
"He is very methodical and structured.  He is probably the hardest worker I have ever met.  He is incredibly intelligent.  He's also a fierce competitor.  He is quiet and reserved at times.  He has a wry sense of humor.  He has incredibly high expectations for himself and for the people he lets in his life.  He doesn't suffer fools easily," Esch says.
Many people enjoy having Schmelzle at South, but his time to retire has come.
"I decided to retire because I have done what I came here to do; it's time to explore other possibilities," Schmelzle says.
While at South, Schmelzle has done plenty for South including being a coach and a kind person to everyone around him.
"He has had a profound effect on my life.  There is a saying for teachers that you should find the teacher you want to emulate then spend time with that teacher.  He has mentored and molded me into a more caring, hardworking professional with the highest standards for myself." Esch says.
But, he hasn't just helped other people, South has also helped him as a person as well.
"I believe working at South has made me more patient, empathetic and kind.  I attribute that to the people I worked with—students and teachers—who showed me how to be a better person," Schmelzle says.
Although he is retiring, he does not plan to finish being around students just yet. After this year, Schmelzle plans to teach at his alma mater, Rockhurst High School. Even so, he will still miss all of the students and staff here at South. He has made many memories working here and plans on not forgetting any.
"I will always remember winning the first football game against Blue Springs (I was a coach at the time); it's hard to convey how special that was.  I will also remember the back-to-back state championships in wrestling.  However, the memories I will cherish the most are the thousands of victories my students earned each day in the classroom mastering their writing, their reading and their being."