Math department veteran retiring after 25 years at South
Jon Frentrop has also served as tech director for South theater productions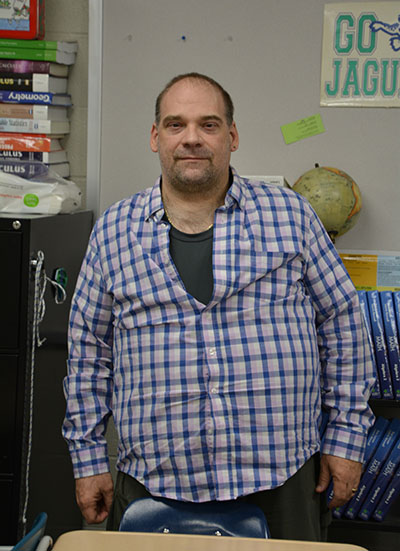 By Liv Edwards
The Jag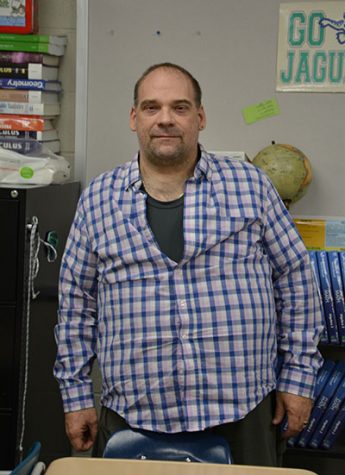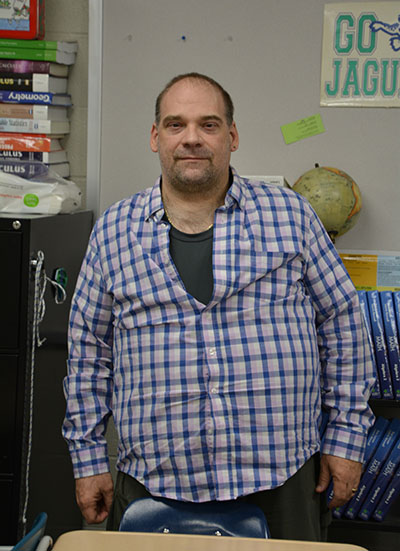 Jon Frentrop will be retiring this year after 30 years of service in education.
Frentrop spent 25 out of his 30 years of teaching at South.
He has been both a math teacher and a part of the theater program. He works with sound, lights, and construction for the theater.
"He has always been here for many people and especially for me.  He has always shown me the ropes of not only the program but the community as well.  He is the tech director for all our shows, so when I don't know the answer to a problem, I can always rely on Frentrop to find the answer," says Timothy Haynes, "He has been my right-hand man since I've come to the district, and I will miss that sense of camaraderie that we have."
Haynes and Frentrop have been working closely with each other for around three years. But in these 3 years, they have worked on many productions together.
Frentrop has a great role in the school over the ears. Unfortunately, he has also had heath care issues where he has been dealing with kidney failure for nearly 3 years. He recently had a surgery for a kidney transplant. This was one of the major pushes towards his retirement.
Thankfully, Frentrop is doing better, but is still at a high risk of COVID-19.
"It was incredibly stressful, and a lot of extras was asked of teachers."
Frentrop explains how the school has expected much more from teachers this year than usual. The pandemic has affected him both physically and mentally as this year was stressful for both forms of health. Still, he has fond memories of South.
"South is an awesome school," he said. "I started teaching in the Kansas City School District and probably would not still be a teacher if I had not gotten the opportunity to teach here. South is more than a job; it is a family. Especially the math department, the most awesome department at South."
Even though Frentrop will miss all the friends, students, and relationships he has made as a teacher, he still plans to do substituting and to keep himself busy.
Haynes said Frentrop has definitely earned his retirement.
 "I hate to see him leave South and the community and program that we have helped build and maintain together," he said.  "However, he feels it is time for him to leave full-time education and I cannot be more elated for him.  Every young teacher I know wants to have a career like Frentrop at South, and I hope my career can mirror his in years of service to this community."