The Rise of Esports, and what it means for South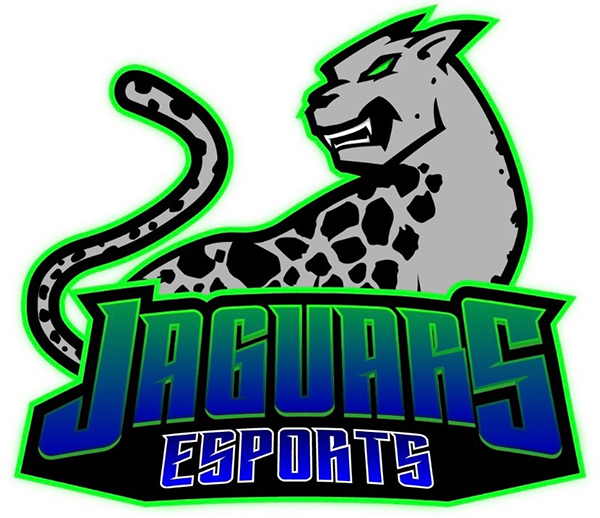 By Kaihli Mitts
The Jag
Esports is a national phenomenon that has taken over the world of entertainment, streaming, and even education. Virtual sports, or competitive video games, have been around as early as 1972 and recently exploded in popularity in the 21st century.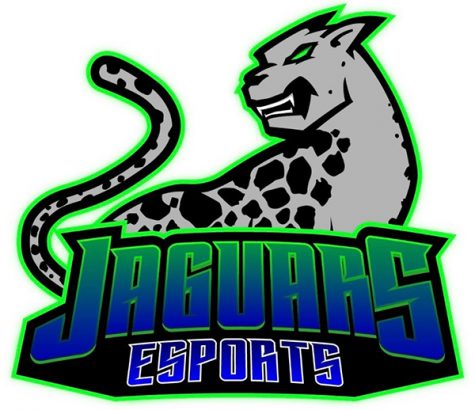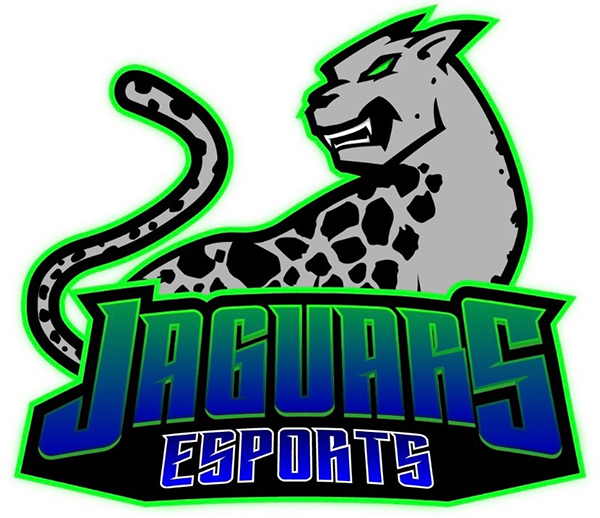 "For a long time, video games were looked at as a negative recreation, and esports just shows that it's not and it has a valid place in the sports world," says Andrew Enlow, head Esports coach at Blue Springs South High School. 
South's Esports team was formed in the fall of 2020 and approved in the spring of the same year. Kevin Clevenger at Blue Springs High School and Andrew Enlow worked together in order to make the team happen, both wanting to bring a popular hobby to the competitive table for students.
"Esports is a huge entity that's blown up over the last couple of years. Its on a huge stage now," says Enlow, "Me and coach Clevenger at the other high school thought it was time to see if it was something we could integrate into the high school level."
The team plays League of Legends, Overwatch, Super Smash Bros, Fortnite, Rocket League, and the most recent addition to the lineup, Valorant. The team meets every Tuesday and Thursday after school to practice and train for matches and tournaments against schools all across the state of Missouri.  
"Esports is an opportunity as video gamers to exhibit and show our skills to the world," says Enlow. 
Playing video games competitively takes thick skin, a lot of skill, and hard work. It may not seem like it, but there are many moving parts when it comes to training for your next match. These players practice for hours on end, watch professional Esports teams, take notes, and even ask questions in Reddit forums.
"For Overwatch, I look at the Houston Outlaws or the London Spitfire," says Rose Neece, captain of the Overwatch team at South, "For most other games, I look at mainly just Cloud 9."
The names Neece named may sound familiar to some, but unheard of to others. Cloud 9 is arguably one of the most popular Esports teams around. With themed ad-ons in popular games, to making headlines after another national win.
Not only is Esports enjoyable for the athletes involved, but spectators have a wonderful time watching the events take place. Just like any other sport, spectators are encouraged to watch and cheer on their favorite teams, whether it be in-person, or virtually. At South, these are both workable options, with the choice of in person spectating about to get much easier with the addition of an Esports Arena being built at the Blue Springs Freshman Center, taking the place of what used to be the choir room. The arena will be finished by the end of the 2022 school year. This is where in-person matches will take place, with several TV's, brand new Alienware PC's, and even a streaming room.
Now on its second full year in action, these athletes are thinking about their future, and how video games will apply to their success moving forward. 
"I want to do [Esports] all four years of high school, and I'm already on track for a scholarship. I'm hoping to go to a college that has Esports and just keep going," says Neece, a freshman.
Missouri State University, The University of Missouri (Mizzou), and Columbia College are all local colleges here in Missouri that have Esports teams. Though recent, virtual sports is an activity these universities are pursuing. They take time to look at high school students to recruit for their programs to make them better and move forward. Coach Enlow is no stranger to these hard paths filled with decisions and does his best to make himself present for these students looking for opportunities that best suit their needs and talents.
"We saw tremendous growth over this last year," says Enlow, "College Esports is a very huge entity, and my goal is to help kids connect that and find a path to a college through Esports scholarships and different opportunities."
This Or That?
Console or PC?
Enlow: "that's tough. I prefer PC, but I'm limited at home to a console because my PC is down. But, PC."
Neece: "PC all the way. I've probably put six years into console and these four years of pc [have] been way better"
Xbox or PlayStation?
Enlow: "I've always been an Xbox guy. That's where all my friends were and that's what I have. I'm not for all those wars of PS4 and whatever."
Neece: "I really like Play Station, but at the same time, Xbox is equally as good."
Fortnite or Apex Legends?
Enlow: "Fortnite."
Neece: "Apex."
Overwatch or Valorant?
Enlow: "I'm not sure I should say, [the team] is right next door. I really like where Valorant is going. I enjoy Overwatch but I'm excited to see where Valorant goes. So, Valorant."
Neece: "Hmmm, Overwatch."