Davis an advocate for special education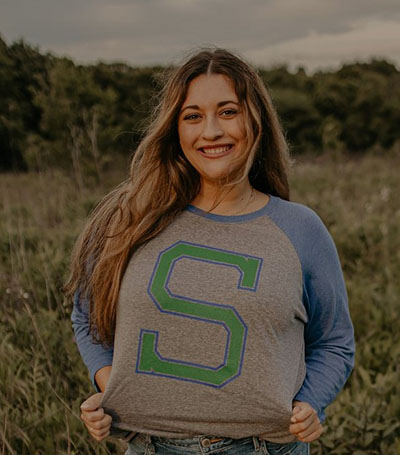 By Evelyn Carter
The Jag
Alexandria Davis is a special education teacher at Blue Springs South. She has an extreme passion for helping others.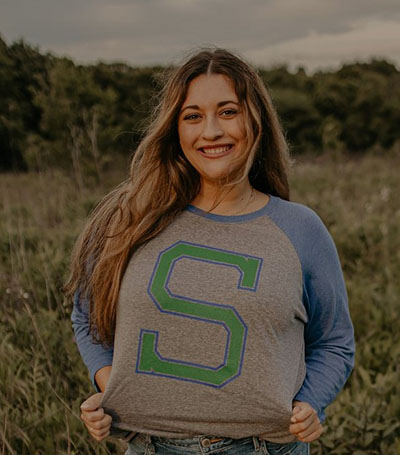 "I chose special ed because I've always had a passion for mental health. My undergrad degree was in psychology, and this gives you a little bit best of both worlds in the classroom, and it also gives you that mental health side too," she says. "It's just different than teaching regular education; the diversity is a big thing for me."
Davis went to Northwest Missouri State, where she got her bachelor's degree in psychology, and then went on to get her master's online through Drury University in Springfield. She worked as an aide in Blue Springs for three years and is now working at Blue Springs South as a special education teacher specializing in mathematics, where she plans to stay for a long time. As for any future plans, she wants to continue being a SPED teacher at South, and also wishes to get her specialist's degree in Administration. 
"I just enjoy advocating for people with special needs," she said. "I just think a big thing is preaching acceptance of all kids, and I think something really great that we do here is including special ed kids in regular ed classrooms. I think it's important for all students to be aware of things like that and makes sure we're being inclusive of all peers," Davis says when asked why she chose her current career path. 
Davis talks about her experience on being a special education teacher and says that she has multiple ideas and goals for the students she teaches. She talks about how each student has an individualized education plan, and that she keeps mental notes on each student so she can not only help them personally but make them feel comfortable in the classroom. She also mentions that she teaches the students life skills, like reacting appropriately to large emotions, along with mathematics. 
"I want my environment in my classroom to be inclusive of all. I like to have a good time and a good connection with the students, and I like to joke around and have fun. I like a dimmer classroom, like turning the lights down, for both the students and myself. So, I just want it to be welcoming."