South comes together to support families in need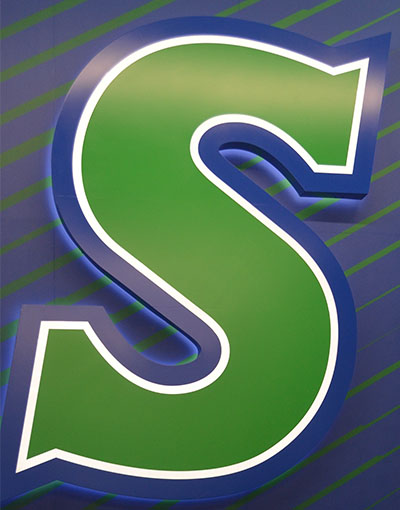 By Sheldon York
The Jag
This past year and a half, many families have been struggling to get basic supplies due to the COVID-19 pandemic. Community Unity Week is in place to help these families. Community Services League, who is in charge of Community Unity Week, not only offers canned goods, and other essential commodities, but they also offer financial coaching, employment coaching and even education courses with a host of other helpful programs.
"Many of the families that we are serving now have never had to ask for assistance and this is a very hard situation for them," Melodie Chrisman, the Blue Springs director of CSL said. 
Why do we participate in Community Unity Week? Ashleigh Bertrand, an English teacher and senate sponsor at South, has that answer. 
"We neither live nor prosper in isolation; community is everything. Our mission is to always raise each other up. Community Unity Week is no exception."
CSL's mission is to provide for people in need. This year, there was a 400 percent increase in families that asked for assistance.. 
 "So much is brought in that they have to store items at another location," Bertrand said. "We brought in 9 months' worth of food for the community."
Community Unity Week has been installed at South for over a decade. Before Covid, South was helping around 125-250 families. During that period, instead of having a BINGO board, students would be assigned points for each item. The new system lets the class with the most points have a pizza party. The BINGO board allows CSL to inform us on the specific items they need. 
"The goal has always been to help them fulfill the needs of their patrons, and the BINGO board focuses on that, more than any one item." Bertrand said.
The Student Senate helps to promote and support South's Pantry as well, which helps our students who are suffering from food insufficiency. 
"Seniors are presenting their service project ideas later this fall, and if someone chooses to support CSL, we'll be on board to do another food drive," Bertrand said.
"Seeing all the students, faculty, and parents work together knowing they are making a difference in their neighbor's life is heartwarming," Chrisman said.
Community Unity Week won't be the only charity this year. Adopt-a-Family is major charity that south takes part in.
 Many families are not getting enough food, and kids arent having a Christmas. Adopt-a-family has been established for nearly as long as South has been a school. Last year, Blue Springs South adopted 30 families, which is about 150 people.
Every fifth period is assigned a person or multiple, even offices and teachers with a fifth hour planning period. Adopt-a-Family typically starts up after Thanksgiving break.
"Your fifth hour will receive a brightly decorated poster that will hang front and center in your room," Bertrand said. "It will list the person's gender, age, and favorite color." 
The list will have all the wants and needs of the individual. The families are instructed to list everything they need and want. 
"Everything remains anonymous; we rely on codes. It takes a lot of organization to keep each families presents together," Bertrand said. "South can't guarantee a particular present, but we have had some major miracles happen. Tires for cars, computers and even job offers."
"We want to help as many local families as possible during the holiday season. Holidays can be very stressful on some, and we want to do everything we can to alleviate any stress." Bertrand said.
Not many schools can adopt 150 people and give them a full-out Christmas. 
"Our goal is to spend roughly $125 per person, so this is nearly a $20,000 service project" Bertrand said. It's incredible that our students and staff can pull it off each year. There are some who can't contribute, others who give one dollar or a few, and others go above and beyond shopping for our families."