Alpaugh switches her career
By Karly Bonsasa
The Jag
Growing up, Heather Alpaugh had taken an interest in the medical field; she had always wanted to be a nurse when she was young. 
Alpaugh soon had to change her plans in fifth grade, and she chose be a teacher instead. This was due to her finding out that she faints at the sight of blood, she said. Teaching seemed like the next best thing, especially with the way Alpaugh had always loved reading and "picking" apart books piece by piece. So, when she realized being a nurse would not work out, it seemed like specifically teaching English would work with her passion for literature.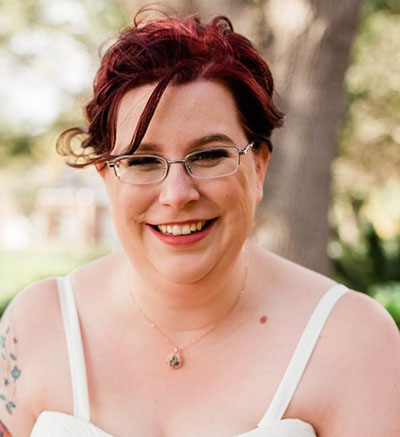 In her journey to becoming a teacher, her senior year of highschool stuck with her greatly. That year, her English teacher inspired her, and "…showed me what a great teacher could be like", said Alpaugh, reminiscing about her teacher. Her teacher truly motivated her and pushed her to get where she is now. 
After high school, Alpaugh went to get her two master's degrees in English and teaching, she also has a Bachelors degree in German. Alpaugh ended up teaching at a community college from 2011-2013. As of last year, she was at Moreland Ridge Middle School, and last fall was a long-term sub at Blue Springs South before her full year of teaching here. Alpaugh now finds herself standing in a school with a diverse student body, in which she wishes to help grow and prosper. 
Alpaugh also has a husband and one son who happens to be a Freshman at Blue Springs High School, along with a chocolate lab named Daisy.