Concerts are back, and fans are excited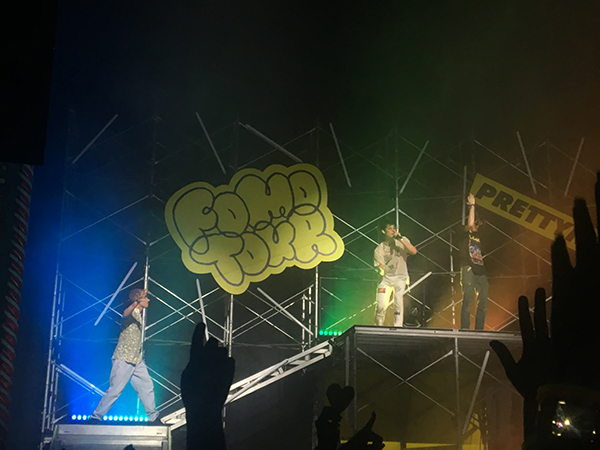 By Kaihli Mitts
The Jag
After well over a year, the favorite pastime of music lovers returns. 2020 was a crazy year, but silent at the same time. Concerts and festivals were cancelled, postponed, and rescheduled for the majority of the year due to the outbreak of a global pandemic. Now, as we fast forward to October of 2021, the popular events are making their way back onto fans calendars, taking out of their wallets, and adding to their happiness once again.
"Concerts have been some of the happiest nights of my life," says Blue Springs South senior Ella Foster, "Being so close to your favorite musicians that you look up to is truly a life-changing experience."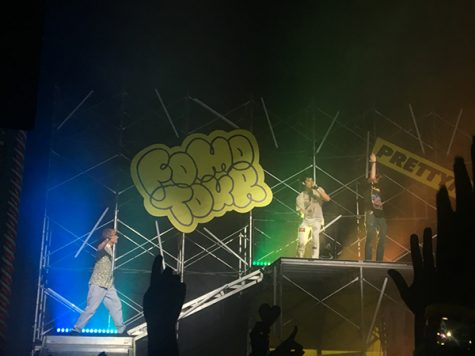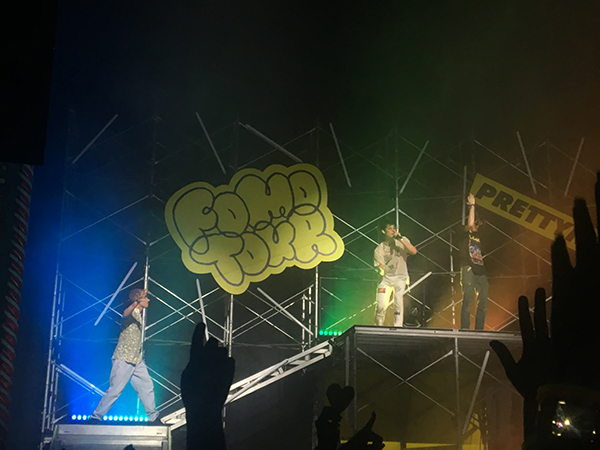 To some, live music isn't a big deal, or really a deal at all. To others, it's their life and joy. Someone getting the chance to hear their favorite songs sung by their favorite artist in person for one night can do as much as make or break their year. 
Not only does the artist itself provide a great night for all, but the environment and people around you add to your experience as a concert goer.
"One of my favorite concerts I have been to was The 1975 in 2019. [I] saw them at Sandstone Amphitheater. There was horrible weather and a tornado warning right before the band came on. We all had to take shelter in the bathrooms," Foster says, "Even though it was a scary moment, everybody made the best of it. We listened to [The 1975] songs and sang along to them together, until they let us back into the pit," she continues.
Even in a detrimental time, the audience made it better for each other. Caring and looking out for one another despite being complete strangers, and some even made lifelong friendships from it.
"Music has brought me to one of my closest friends," says Foster, "I consider her to be a life-long friend. We've gone to quite a few concerts together, and we have more planned for the next year or so, like Waterparks and Brockhampton."
Concerts have started to reappear on the map these past few months, with the center of attention being geared towards pop singer, Harry Styles. The Love On Tour was postponed for over a year while we waited for the pandemic to pass in order for concerts to be a safe space for citizens again. However, proof of vaccination, or a negative COVID test from the past 72 hours is required in order to even do as much as enter the venue. Many other artists are promoting these protocols as well when selling tickets to their upcoming concerts.
"It was so amazing to experience live music again and to be surrounded by tons of people who love what I love," Foster says, "It is amazing how much you can look forward to one night of your life."
Upcoming Concerts 
*= requires proof of vaccination and/or a negative covid test
∞= masks required 
(As of October 2021)
T-Mobile Center
∞Dan and Shay with The Band Camino – Sunday, November 14th
∞Kacey Musgraves – Friday, January 21st, 2022
∞The Weeknd – Saturday, February 19th, 2022
∞*Justin Bieber – Wednesday, May 4th, 2022
∞Shawn Mendes with Tate Mcrae – Monday, September 26th, 2022
Cable Dahmer Arena
Tyler, The Creator with Kali Uchis, Vince Staples, and Teezo Touchdown – Saturday, February 19th, 2020
Russ – Tuesday, May 17th, 2022
The Truman
∞*Madison Beer – Monday, November 15th
∞*Surfaces – Tuesday, November 16th
∞*LovelyTheBand – Sunday, November 21st
∞*Waterparks – Monday, November 29th
∞*The Driver Era – Friday, December 10th
∞*Girl In Red – Tuesday, March 29th, 2022
Arvest Bank Theater at The Midland
*∞The Kid Laroi – Tuesday, February 15th, 2022
*∞Hippo Campus – Tuesday, March 2nd, 2022
*∞Brockhampton with Paris Texas – Saturday, April 2nd, 2022