Clubs resume their activities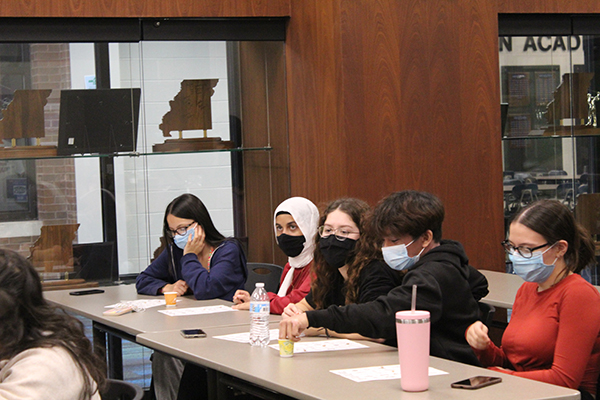 By Mira Asllani
The Jag
With the majority of students coming back to school physically, many activities have been starting again. Such clubs are crucial, allowing the students at this school to feel safe, heard and tap into their talents and creativity. A few clubs that are present now and have started their meetings again are The Breakfast Club, POC& Allies and the GSA. These three clubs in particular focus on providing a safe environment where people from different backgrounds but share something in common can come together.
The Breakfast Club has been active for almost a full decade now. Previously known with different names, such as S.T.R.O.N.G. or T.G.A., this club provides a place where students can talk, share stories, feelings, emotions, and promotes mental health. It meets every Thursday after school in room 921, Monte Davis' room, the sponsor of the club, together with Dwila Cox, a student support counselor.
Cox mentioned one of the traditions the club used to have, which was organizing the "Out of the darkness" walk, which supports suicide prevention.
"We usually did it in May, on a Saturday morning. People donated money since it was for a good cause, and we sent it to ASFP. We walked the running track, so it wasn't anything big, but people still wanted to join."
Unfortunately, it wasn't possible to host an in-person walk last year, but there might be a chance that it can happen next May.
And although The Breakfast Club doesn't provide breakfast to students, it certainly provides a positive and healthy environment, brownies and snacks included as well.
GSA or the Gay & Straight Alliance Club, has meets every other week on Tuesdays or Thursdays. Twice a month, for the past 8-10 years, this club has been active.
English teachers Jason Strait and Ashleigh  Bertrand have been the sponsors of GSA ever since it has started. Their motive comes from creating a safe space for students who belong to the LGBTQ+ community, so they can feel empowered, have someone to turn up to, and have a group where they can talk about issues they don't normally talk about.
Although they have always focused on sharing stories and opening up, now they are trying to do more than that.
"Right now, we are looking at things to be a little bit more proactive," said Strait.
"If students have different names they go by, it is hard to put that in our school system, and for some kids that can lead to a painful interaction. So, we are trying to get that changed, together with some other policies that protect the rights of people" stated Strait.
One of the members, Dylan Young, now a senior, has been part of this club since her freshman year.  She says she wanted to be understood and that the club helped her get through some challenges. Young says it is good to not feel alone.
The club wasn't active last school year, and not during the start of the pandemic either.
POC & Allies, or People of Color & Allies, meets on every second Wednesday of the month, in the Hall of Fame. This is a club where people from different ethnicities and backgrounds can share their culture and learn about other diverse ones. Being one of the newest clubs in school, it has been in the limelight for quite a bit.
"This club was started last year, in response to all the difficult events that were happening throughout America. We felt that as a student body we needed an outlet for people to come and talk about their feelings" says the club sponsor, Morgan Smith.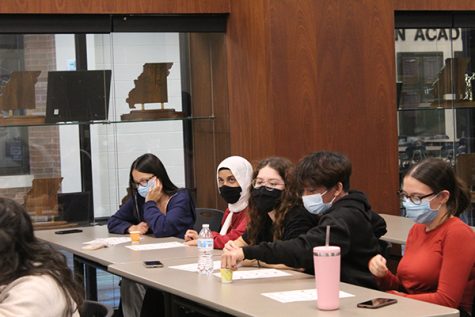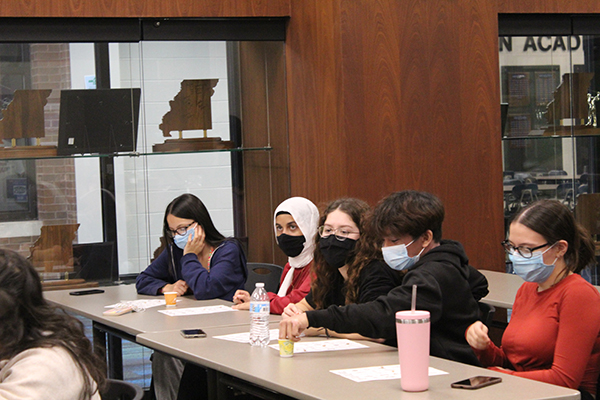 When asked about the reason why she sponsors the club and what her responsibilities are, she says that "Being a young teacher, I can offer different outlooks. I help the students with the organizational piece, they bring all the ideas to the meetings, I just help with the faculty and advertisement."
The club president, Naia Montgomery, was a committee member last year.
"I wanted the club to continue. I speak and lead the meetings, and I am the person to go to with any questions. I want the students in this school to have a voice, and for everyone to feel welcome."
The last meeting is a prime example of the focus of the club, where they had two speakers from Hispanic and Latino backgrounds talk about their culture, in honor of the Hispanic Heritage Month. "We will do similar meetings again. We have different cultures that we are going to celebrate," states Smith.
Something else they plan on doing is partnering with the Poetic Justice club and hosting an open mic night.
This new club was active last year too, in person and with the option of attending through Zoom.