Science inspires Samantha Shawver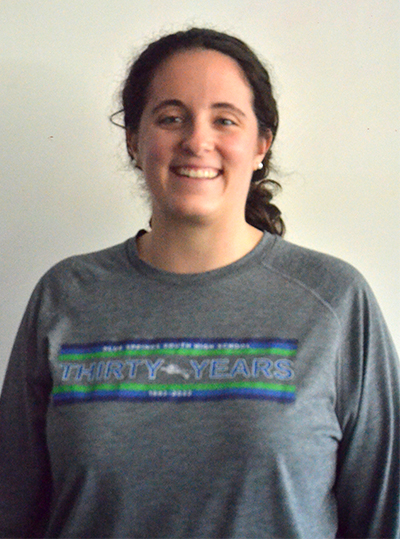 By Lukas Belzeski 
The Jag
Samantha Shawver is a new freshman science teacher at Blue Springs South.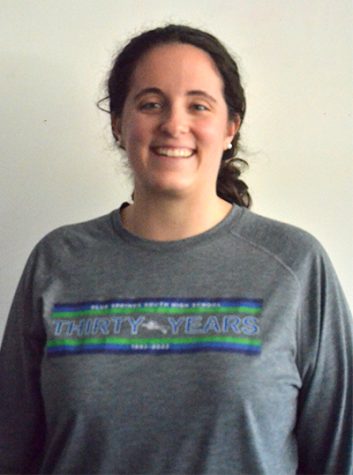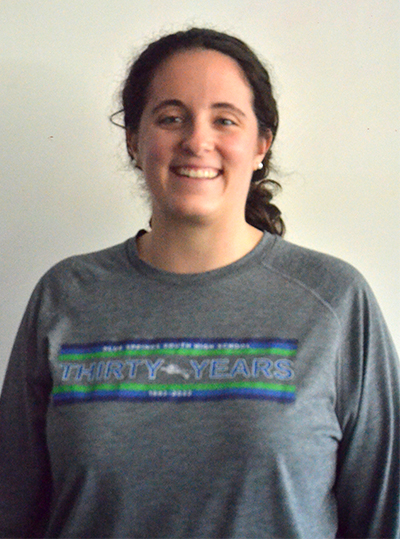 Shawver picked science as her subject to teach because she is a "pretty big nerd" and absolutely loves it, particularly the life sciences. She decided to go into teaching because she loves to help students understand all the facets and details of science, as well as sharing her passion for it. 
Shawver grew up in Kansas City. She went to Oak Park and then Staley High School, where she played volleyball and swam. She went to the University of Missouri. The 2021-2022
school year will be her 7th year teaching. She spent her previous six years teaching at Oak Grove.
Rather than a favorite book, she has a tie between two favorite authors: Gillian Flynn, author of Gone Girl, and Paula Hawkins, author of the Girl on the Train, because their books always have some twist. When she was young she watched "Jaws", which got her hooked on sharks and everything she could learn about them. Her fantasy vacation would simply be anywhere she didn't have to cook or clean.