Alex Israelite receives 2022 Derrick Thomas Community Service Award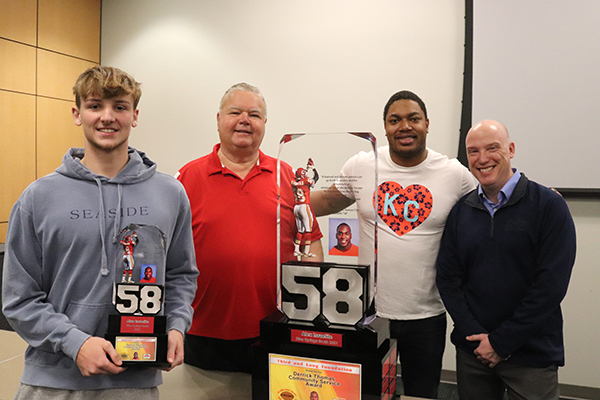 By Evelín Lopez Gutierrez
Editorial Editor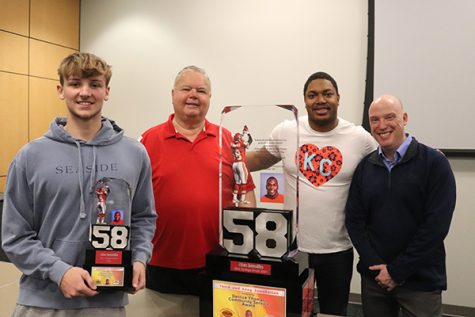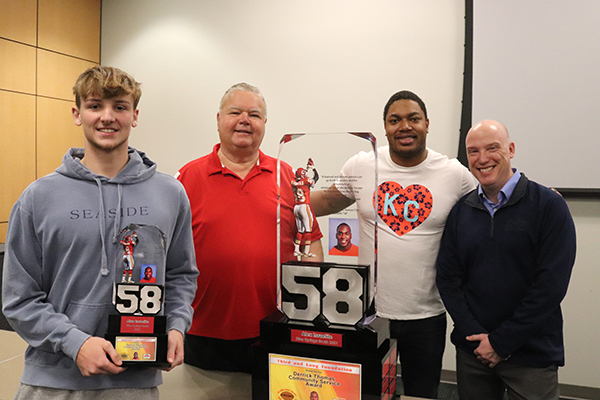 Alex Israelite is a student at South who has a passion for helping others and being of service. He recently received the 2022 Derrick Thomas Community Service Award.
Israelite was nominated for this award by South teacher Ashleigh Bertrand. "As President of Senate, Alex has established himself as a leader at South," she says. "On top of that, his passion all year has been to serve his community however he can. Since this award honors leadership and community service, it was a natural fit." Bertrand describes Israelite as selfless, humble, thoughtful, generous, and reliable. 
Israelite says he acquired and developed his communication skills during this time, as he was chosen to speak to various people and ex-Chiefs players, as well as getting on stage and giving a speech at the 2022 Community Service Awards Luncheon. Israelite believes the trait he exhibited best for this award was compassion, and says he loved doing community service and overall has a love for helping others.  
Some examples of the projects Israelite has worked on include making quarantine gift bags for elementary students, donating to and helping organizing the Community Services League. Israelite says he has also packed food for local harvesters and helped out. 
"I feel very honored to have received this award, as there have been many great people who have received this in the past," Israelite says. "For the committee to pick me I am truly blessed and appreciative."
Despite never getting the chance to see Thomas play, Israelite says the stories he's heard and highlights he's watched only made him visualize the great player Thomas was on the field. Israelite says he realized Thomas wasn't only great on the field, but he was an even better person. He says Thomas understood the concept of giving back just as well as Israelite does, which made the award all the more special to him. "This award means the absolute world to me," he says. "I pride myself on community work, so getting recognized and receiving a scholarship and trophy means so much to me."
As for the future, Israelite says he plans to go further with the scholarship he's received. He hopes to attend a four-year university either at Mizzou or Creighton and eventually pursue a career in business. He believes the title he's earned from the award will only prepare him to continue this type of work in the future. He says it will always be his reminder to never stop giving back to the community, and it just makes him feel the pure joy of service. 
"I hope everyone realizes the importance of helping someone other than yourself. Out of everything I have accomplished in my life, this stands at the top because there is no better feeling than helping others and service," he said.