Bowls for Souls makes a comeback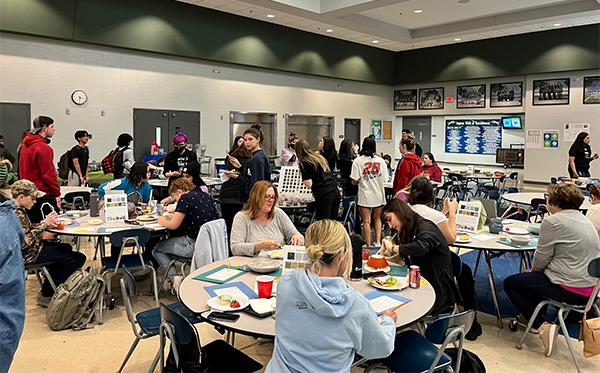 By Mira Asllani
Reporter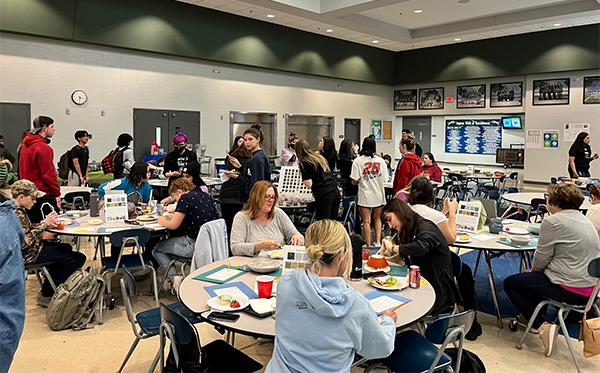 South students have shown their commitment for helping the community through various ways, one of them being through ceramics. Organized by Ceramics teacher Carlee Martins, Bowls for Souls, a South yearly tradition, is returning again after 2 years.
Bowls for Souls first started in 2011, when Martin wanted to show her compassion to her students through what she does best and enjoys; ceramics, but especially making bowls.
"I had the idea a couple years into my teaching. I thought it would be really neat, because I had a student who was stealing their lunches and just wouldn't ask anybody for money, so I thought we needed to have something in place for the kids that maybe need food and are scared to ask. That's why I started Bowls for Souls, and I asked Senate to help me out because even though I'm really good at making bowls, I needed help to organize the event" Martin said.
This event has caught the community's attention ever since.
"It is normally held in February and we usually do it at a basketball game. Over the years we have built such an event out of it, that we've realized that it doesn't have to necessarily piggyback like a sporting event, I feel like we can kind of stand on our own." said Martin.
She continues talking about this year's event.
This year's event was held on April 13th, from 3 to 8 pm, right before the Easter break. To make it more interesting, Martin decided to prepare the bowls, which could then be glazed by the participants.
After the money is collected, comes the decision of what to do with it. Martin talks about the many different ways they are able to provide their aid and contribute to various outlets.
"It's split up multiple ways. The first thing is that the money goes to help the school pantry which provides backpacks and toiletries for families here at South. Then we also usually go to the hotel off 70 highway (in Blue Springs), that houses about 27 families that all live in the district. We'll play with the kids, play a game, read them a book. Then we usually go to City Union Mission and we feed the homeless on top of it. So, there's been other years where we pay the debts on the school's (lunch) accounts. It depends. The goal is to feed the hungry in our district. That's the first priority."
Aside from being a humanitarian event, Martin and her students value it greatly, as it brings them closer to each other, and it opens their eyes to the opposite perspective.
"I've had some students break out in tears and some of them wanted to volunteer more often. One year I had a kid that didn't want to go serve, she just wanted to stay in the kitchen and I asked her what's going on, and she told me it was just very different being on that side of the table, since she used to be there when she was little. So, for her to be on the other side, serving the homeless was just like huge for her" Martin said.
The students feel similarly, stating that it is a great way to be able to help people through one of their favorite classes.
"I feel like I'm making an impact. I wanted to be able to help the Blue Springs community and I also just love doing ceramics so being able to combine them was really cool." said senior Mudthrower Lauren Brown, who has been helping Martin for this year's event.