From farmer to teacher: Craig Zwahlen named South's teacher of the year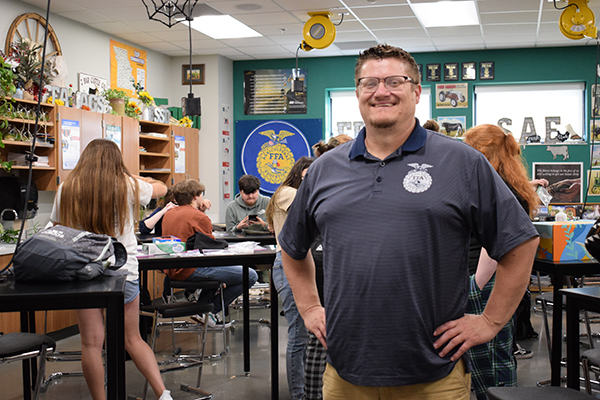 By Karly Bonsasa
Design Editor 
After growing up on a family farm, Craig Zwahlen went on to teach agriculture and has become the South teacher of the year for his hard work.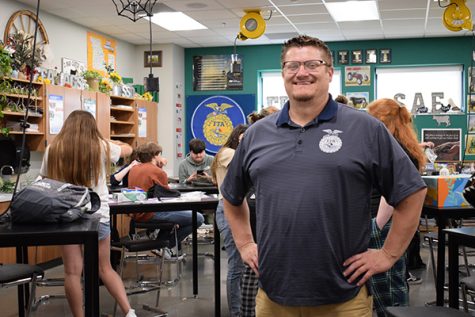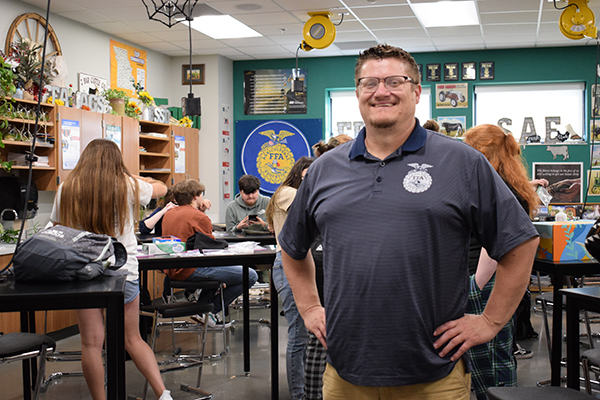 Zwahlen has taught for 23 years from Special Education, agriculture education in Kansas to eighth grade science at Fort Osage, to agriculture. Growing up, Zwahlen struggled somewhat academically because of health issues and during those times he always had teachers who were willing to go above and beyond to help him. His kindergarten teacher really impacted him; she was a very kind and genuine person, thus, inspiring his hopes to become a teacher. 
Zwahlen has a lot of passion for teaching and most of it comes from his students. 
"The students. The interaction I have on a daily basis. Making those connections and the relationships that I build with my students… when it comes down to it the students are why I'm here; the passion I see in their eyes and their joy and the interaction that they have with me is what keeps me passionate about teaching," Zwahlen says.
This keeps him motivated when encountering hard moments, putting his students before himself so he can see them succeed in what they want to.  
"You're going to have roadblocks in everything you do, and if you don't get past those roadblocks, you're not going to see what's on the other side. Success has its challenges and in order to be successful you have to be willing to take those challenges and willing to take those risks," Zwahlen says about overcoming hard tasks, "I'm here every day to step in those shoes with the kids and take those risks with them and help them pave their way to success." 
Zwahlen says its very humbling and honoring to be South teacher of the year and his FFA Officers, Emmalee Thaller and Avery Pennington, can agree. 
Emmalee Thaller is the vice president of FFA and a senior this year. She has been in Zwahlen's class for about 3 years. He helped her through classes and encouraged her to push through and she ended up succeeding. His teaching style keeps people's attention and, overall, she believes he's a great teacher. She has also been able to get to know Zwhalen personally and she witnesses how he helps out a lot, especially for the school. 
"He does so much for this school it's not even funny. With the greenhouse and the banquet, the rabbits, the plants," Thaller says.
Avery Pennington is the secretary of FFA and a junior. She has been in Zwahlen's classes since her freshman year of high school. Pennington believes that Zwhalen is a very selfless teacher who cares for his students lot. 
"He puts his students before anybody, before himself. He's completely selfless," she says.
Pennington says he creates a caring environment that his students can learn a lot in. Even she herself has learned so much more than she had previously known before taking his classes. From animals to nature and a ton of things about life itself. 
"He's selfless. He's a really good teacher; he's got the best teaching. He's very relaxed but he also cares about his job and what he does. He wants to impact students' lives not only in the high school, but further on in life," Pennington said.