The legacy of the Blue Springs South softball team continues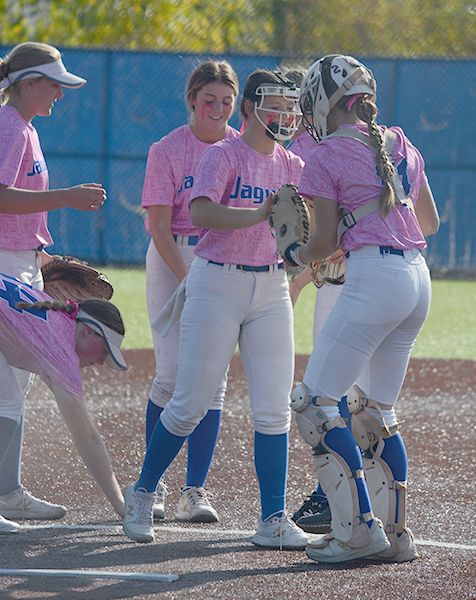 By Connor Latlip
The Jag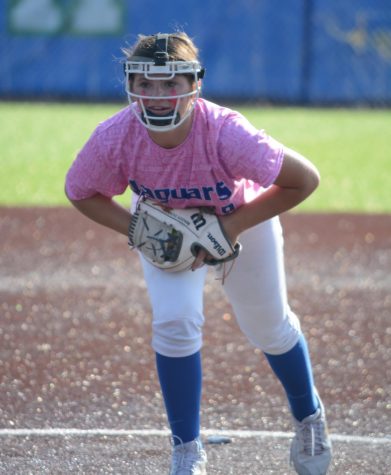 The Blue Springs South softball team is having an outstanding year. Their record is 31-2, marking the best record in South's history. But there seems to be a different feel in the air than previous seasons.
The Jags won back-to-back championships in 2018 and 2019 and they finished 3rd last year. Also, the Jags finished 2nd in 2016 and 2017. But it is hard to maintain this level of success for a long period of time.
Kristi Williams, the head coach, had a lot to say about the success of the program.
The culture that Williams built over the years was to become a family, playing for one another and applying that every year. It's not just about winning all the time, it's about being a team.
"To me, that's the biggest impactful part of our program is our culture," Williams said.
Sometimes, other teams will have a good year or two, and then they'll fall off. But coach Williams has kept her team from having a losing season since she became the head coach in 2012.
"You will see a lot of coaches have a good three or four years because they've had the same kids for three to four years and then drop off," Williams said.
Williams is in her 12th year being the head coach, with a career record of 235-86. She has good chemistry with the team that she built.
"The fact that we truly attempt to be a family. We trust each other, we play for each other, and we don't allow selfishness. We play for the people around us," Williams said.
With all this success, not only coach Williams, but the players have kept the culture and the legacy of former Blue Springs South softball players.
"This isn't just about me, it's about all of us," Williams said.
After winning two championships in a row, Williams had to undergo some changes. She lost her best players via graduation, but that goal of winning never changed. The team focuses on getting better every day and focuses on playing their best at the end of the season.
"We're just trying to worry about one game at a time, trying to be 1 and 0 every day." She said.
Williams and the team finished 3rd last year and they were disappointed that they lost. This year, Williams is taking that loss in the semifinals and using it as motivation for this year.
"It obviously wasn't what the team wanted. They knew we probably should have won it, but we didn't. There's nothing you can do about that," she said.
For a team to be successful, they need to have chemistry and it takes all of the teammates to work together, not just one individual.
"We need to be teammates, not heroes," she said.
Seniors Emily Berry, shortstop, and Madi Ball, catcher, had something to say about what was different last year than this year.
"The environment is a little different, but I think we kept the same energy as we did last year," Ball said.
With the seniors last year leaving South and moving on, that did change the team a bit coming into this year. Looking at their record and past seasons, it hasn't affected the teams' goal of winning.
"The seniors left, and they were a big part of this team and it's been kind of hard getting back into the groove without them," Berry said.
Finishing third last year did influence this team, but it just made the players more motivated to win this year. It's their last season at south, and they want to go out with a bang.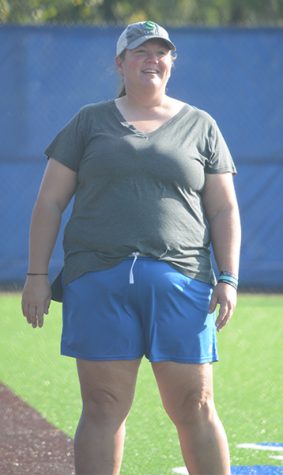 "It makes me want to win more. I don't want to finish third again. I want to win for my last season," Berry said.
The Jags beat Columbia Hickman 13-3 in the first round of districts. They played their cross-town rival, Blue Springs, in the second round and won 3-2. In the district championship, the Jags beat Rock Bridge 6-2. In their previous matchups, Rock Bridge got the better of Blue Springs South, but now, the Jags are celebrating their 6th district championship in the last 7 years. They played Ozark in the quarter finals and beat them 6-3.

The Jags head to State to play against Marquette on Thursday, October 27th at 1:00 pm. The game will be played at Killian Softball Complex in Springfield, Missouri.