New conditioning coach at South goes from Wildcats to Jaguars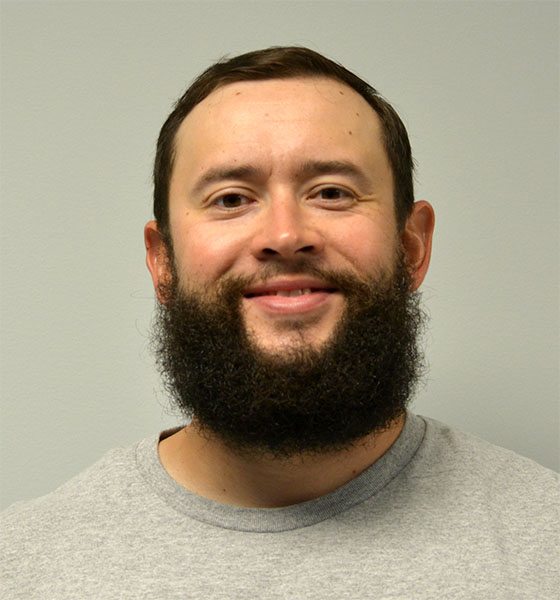 By Olivia Svoboda
Editor-in-Chief
Boston Higgins is the new head strength and conditioning coach at South, though his first home was Blue Springs High School.
He said he made the decision to come to South with his family and his career in mind. Really, he just appreciates being back in the school district he grew up in.
"It's a great community. We got great kids; it feels the same as when I grew up here – whether it's across town or not. It's just a great job," Higgins said.
Besides high school, Higgins attended the University of Nebraska Omaha as well as Pittsburg State University. He has a master's degree in educational leadership along with a bachelor's in physical education with a minor in exercise science.
Though coaching isn't the first thought that comes to mind when someone thinks of a teacher, teaching is still an essential part of the job.
"I wanted to become a teacher simply because I liked the aspect of the coaching world, and I knew to get into coaching I needed to become a great teacher. And through teaching, I was able to get into the weight room and use my college degree to help me out there," he said.
Higgins says that he is pursuing his goal of running the best weight room facility in the state of Missouri.
Along with his position as head strength and conditioning coach, Higgins is also the offensive line coach for South's football team. He will also be an assistant coach for girls track when the season starts.
With the football team's early success in the season, there is no shortage of excitement for everyone involved.
"We're heading in the right direction. There's still a lot of work to do, but there's a lot of positivity around and we got a lot of great athletes. They're all buying in to what the coaching staff and [Head] Coach Wilmes are preaching, and I think right now the product on the field is a product of that, and we're hoping to keep that ball rolling," he said.
Before coming to South, Higgins had previously been in four other districts: Raytown, Independence, Turner, and Park Hill. It's his eighth year teaching, and his fourth year as head strength coach.
Though it's hard to compare so many schools, Higgins can still say one thing for certain about South.
"I will tell you that the Blue Springs South High School community is a solid, solid core of individuals. It's a great place to work, and I've only been here three months so far … couldn't ask for much more professionally and love the people I'm working with – love the kids I'm coaching," he said.
Though weight training can be grueling and difficult, Higgins looks to the results of his students' hard work as his reason for loving what he does.
"My favorite part is just seeing the kids get better. Whether that's overcoming adversity or just simply perfecting their craft because in a weight room, there's a lot of technological things that those kids are asked of them to do and overcome. And I love seeing those kids master that technique and then get better as a lifter so that they got that lifelong lifting capacity when they leave high school. They know what they're doing functionally so that they can remain safe and efficient in the weight room," he said.
Now, Higgins is ready to put in the work with his students to see the outcome of their training.
"I'm looking forward to seeing what these kids are capable of. Seeing how they handle new adaptations we're going to ask of them as soon as we get into that phase four or semester two of work and even in the next summer. I'm ready to see what these kids are willing to overcome and willing to work for. Again, I feel like they'll handle that well," Higgins said.