Administrator Kevin Grover says 'so long' to South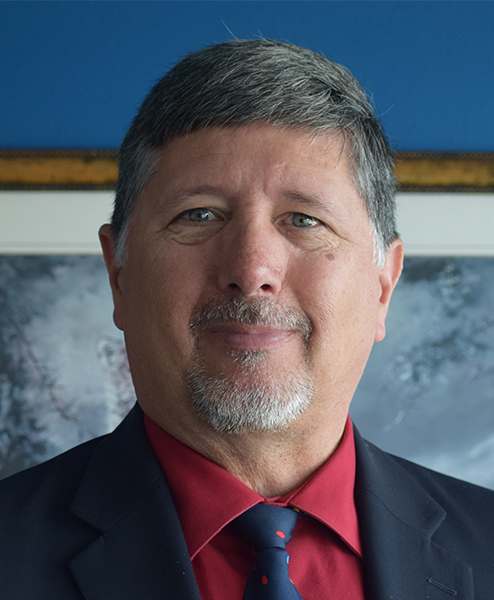 By Connor Latlip
The Jag
Kevin Grover has been in the Blue Springs School District for 31 years, and after a long career, he is retiring.
Grover still loves his job, but the reason that he is retiring is because he wants a change of scenery.
"I'm just ready for something different and ready for some new experiences. But I'm too young not to work. So, I want to find something that will be a different experience," Grover said.
Grover has an extensive teaching background. He began his career as a substitute teacher at Blue Springs High School, and he taught there for 7 years; then he moved to Moreland Ridge Middle School as an assistant principal for 6 years. After he was the assistant principal, he was the main principal for 14 years. When the freshman wing was added on, Grover came to South.
Grover attended at the University of Missouri for his undergraduate, and he went to Northwest Missouri State for his master's degree.
Grover's favorite part about his job and coming to school is the interactions that he has with his teacher friends and the students that he gets to talk to.
"The numerous conversations that I've had with students inside and outside school. Just getting to interact with students and getting to know them better has to be my highlight, also helping students make big changes, overcome obstacles, and celebrating their successes," Grover said.
Grover says that he loves South because of the community and what it stands for.
"The staff are willing to work with one another, the students are receptive, they're friendly, they want to make the building a better place, and they take pride in being a Jaguar," said Grover.
The time that Grover has spent being an administrator here at South, he said that the people made it a good time to work here.
"Having good people in the building is paramount, and so those personal connections is the best thing about public education." Grover said.
Grover is going to miss the students and the staff when he retires. He is also going to miss the different types of events that go on around the school, and the South community will miss him as well.