English teacher retires after two decades at South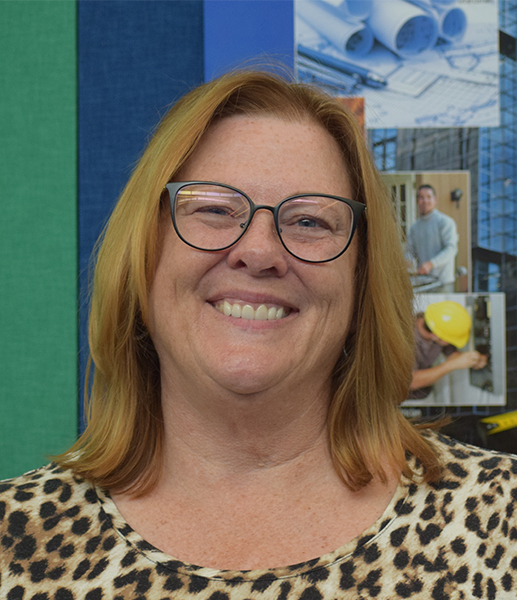 By Olivia Svoboda 
Editor-in-Chief
Janis Schuberth loves to make the most of each day. 
"I try to find the joy in every day no matter what I'm doing, and I will continue to do so to make life fun," Schuberth said. 
The English teacher is retiring after a career of 29 years, with 23 of those years spent at South. 
She has been involved in many different activities at South, such as producing the literary magazine with her creative writing class, holding the Creative Writing Club after school, and previously proctoring the POC and Allies Club. 
"My best time is probably hanging out in Creative Writing Club after school [and] getting to know people on a different level. When I did POC and Allies for five years, that was a real highlight, working with the kids and listening to them perform, helping them write. The outside things have been really fun and phenomenal," Schuberth said. 
She hasn't forgotten about her students in the classroom, either. 
"I still love the students. I just like seeing that spark, and I like motivating them to get a little spark. If not, I just like to tease them and have fun," Schuberth said. 
Being friendly to her students is important for Schuberth. 
"I like to run around the halls and say hi to all my students," Schuberth said. 
She also keeps in touch with them when they are out of high school. 
"I like to see my students afterwards. I get coffee with some students from the past. Usually, we'll meet up for coffee in the summer or on a break, so I can talk to them," Schuberth said. 
Besides her students, Schuberth also enjoys her colleagues. 
"I have some really fun colleagues. It's been fun getting to know them. Just working with them and collaborating and trying to make this a great place," she said. 
Before coming to South, Schuberth worked at the college level. She was a residence hall director at the University of Louisville, and she also did student services. She then taught for two years at Kansas City Kansas Community College along with coordinating the women's center. Finally, she worked part time for two years as an academic advisor at Metropolitan Community College – Blue River. 
Schuberth has spent the majority of her career at South, though, and she's made some great memories. 
"Being in [the] lip sync [battle], giving the academic speech at the academic awards banquet – that was a highlight. Riding in the [homecoming] parade with my husband when I was teacher of the year. My husband kept waving, and he was driving," Schuberth said. 
Her husband might be Schuberth's number one fan. 
"My husband's always funny because he's always proud of me no matter what," she said. 
After retirement, Schuberth will have plenty of time to spend with her family and friends. She has three children: a son and a daughter who live nearby, and another daughter who lives out of state. 
"I'm going to babysit my granddaughter. [I'll] keep traveling to see my daughter in LA – she's the only one that lives away now," she said. 
She'll also be able to focus on her hobbies. 
"I'd like to write – have more time to write and read the books I want to read. I've written a couple of scripts, and sometimes I just write poetry. You know, whatever's happening in my head," Schuberth said. 
She will eventually come back to South to substitute as well.