South sports teams face different obstacles during Covid pandemic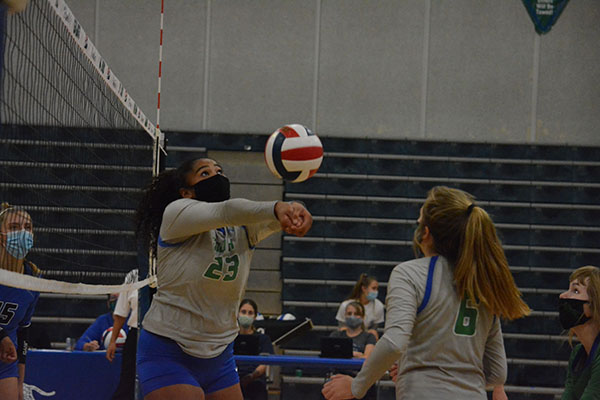 By Liv Edwards
The Jag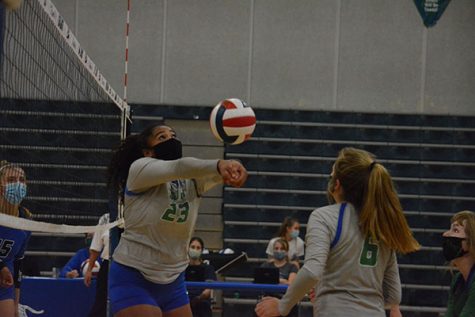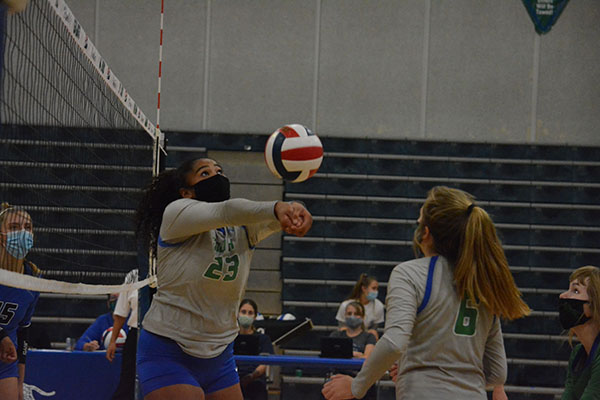 The sports program is a big part of South's environment. Many people depend on sports as a way of socializing, getting physical activity, or as an opportunity for earning college scholarships. During summer break, it was questionable if the Blue Springs School District was going to allow school sports. Thankfully, we were able to have our fall season sports, but with that came many rules and restrictions.
Kyle Plummer, the boys' varsity cross country coach, says, "We wear our masks all the time. The only time we don't wear their masks is when they're running and doing a track workout. Other than that, we wear our masks all the time."
The cross-country team has adapted pretty well to wearing masks. But wearing masks during practice isn't the only thing that has affected their season. Paige Thielen, a varsity girls' cross-country runner, explained that because of social distancing, their meets only allow a certain number of racers to run at a time.
"When it comes to racing, about half the team normally races, but they have different meets for us to race in, so it is kind of half. But now because of social distancing, they are limiting numbers. So, some of our girls haven't gotten to race," she said.
The cross-country teams also missed out on their annual Colorado trip. This is a very anticipated trip that many of the athletes are disappointed about not being able to attend.
Even though the boys' and girls' cross-country team is missing out on some traditions and bonding experiences, they are all incredibly happy and grateful to have their season.
Kristi Williams, the head softball coach, was also very excited about the good news, "Super happy that we get to still play, that we've gotten in, that we've made it this far, and gotten in our season. We started off the season with, 'Okay, let's just get to the first game,' and then after the first game was, 'Let's get to the second game,' and now we're just wow that we've made it this far. This is really really special to us."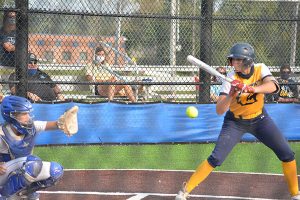 Softball is already a socially distant sport. You are rarely up next to another person during games. For this reason, softball athletes are not required to wear their masks during games. But they are required to wear them in the dugout, in huddles, and on their bus ride to away games.
The softball team is also missing out on their St. Louis trip. McKenna Lester, varsity softball athlete, says, "We always go to St. Louis at the beginning and it is a huge bonding opportunity for us, and we couldn't this year."
Lauren Good also mentions the loss of their St. Louis tradition.
"We are missing out on a few traditions, like going to our St. Louis tournament and spending the night there, which is always a fun time, but right now we are just grateful we get to play."
Matt Reynolds, the head freshman football coach, speaks on behalf of the football team. "With social distancing, it's been more challenging to be able to practice the sport that requires close contact. Dealing with and coming up with new ways to teach the game, without putting people in harm's way, has been a challenging experience."
Football has focused more of their time towards technique and tried to minimize the amount of close contact drills during practice.
Senior, Ben Brian has been a part of the South football program all four years of his high school career. When he and his fellow senior athletes found out they would have their season this year, they were thrilled.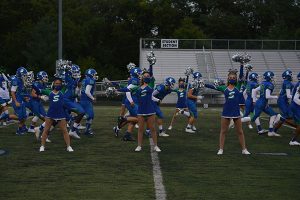 "During the summer we didn't really know if we could actually play, so it was really a relief to know that all the hard work we put in during the summer would pay off," he said.
Another football athlete, Evan Heishman, goes on to explain the specific masks rules and when they are required to wear them. "Masks should be worn during workouts, team meetings, as long with social distancing and after practice."
Volleyball is the only fall sport required to wear masks during their games. Even though masks can be uncomfortable, the volleyball athletes are understanding about the current circumstances, and just grateful they are able to play this season.
Mallori Perry, volleyball head coach, says, "A team sport brings players together. I think now, more than ever, this pandemic has shown this generation how important school and sports are. To be around others, in a positive atmosphere/environment is good for us mentally, emotionally, and physically."
Coach Perry also explained how volleyball is a sport that requires a lot of communication, such as lip reading and giving signals. Masks make it more difficult to communicate, but the team has adapted.
South Principal Charlie Belt spoke about how he thinks the student athletes have adjusted to the new protocols and rules, "I think they've done really really well adapting."
"If you watch softball or football, or even soccer, after the game the football team for example has a very structured protocol: take your pads off on the field, they spread their pads down, they spray their helmets down, the coaches all have boxes of spray bottles and towels that they bring to every game and they're spraying stuff down, to try to make sure that we're doing everything that we can. The players have done a great job. I've been pleasantly surprised actually that we've made it this far."